We conducted our own research, where high-profile risk-capital experts share:
How they perceive the Corona financial crisis?
How should startup companies respond to the Corona Era and the emerging trends?
Shall companies cut expenses or fire employees?
Can startups raise money? What funding options are available for startups of different stages?
How committed are investors to their portfolio companies?
What pitfalls to avoid? And even how to outperform in such times!?
The trends we'd review herein apply first and foremost to startup companies. More about what makes startup so unique here : The Top Distinctive Factors Which Make Startup Companies So Unique.
Introduction
The Corona is not an "hit and run" incident. Rather it is an era. Nobody knows exactly how long the Corona era would last. But all our experts agree that business will never be the same again.
The Corona age has already taken a toll on the risk-capital industry, as with most industries. Institutional investors such as VCs (Venture Capitalists) as well as startup companies of all stages (Seed, Round-A, Round-B, etc.), are affected by the emerging crisis. In the vast majority of cases, the impact is of course, negative. But that's not always the case.
Kobi Samboursky, managing partner at Glilot Capital Partners explains: "The 2001 bubble burst was a technological crisis. The 2008 crisis was a financial one. The Corona crisis is a health-related one. In this case, technology is not the problem but rather the solution".
For some entrepreneurs, it's game over. For others it's almost like winning the lottery. But in most cases, CEOs who'd manage their companies effectively, would achieve the desired outcome: Their company's survival for starters, and perhaps even growth and field leadership, if applicable.
Ultimately, this article is about giving you the tools to better manage your company throughout the crisis, and excel when the rainy day is over.
Our Risk-Capital Experts
The Corona crisis is no stranger to our interviewees. Most have already mastered the art of surviving crises, either as entrepreneurs or as investors. They built numerous successful companies, both as CEOs and as investors. They thrived throughout the dot com bubble burst, and then overcame the 2008 financial crisis with great success.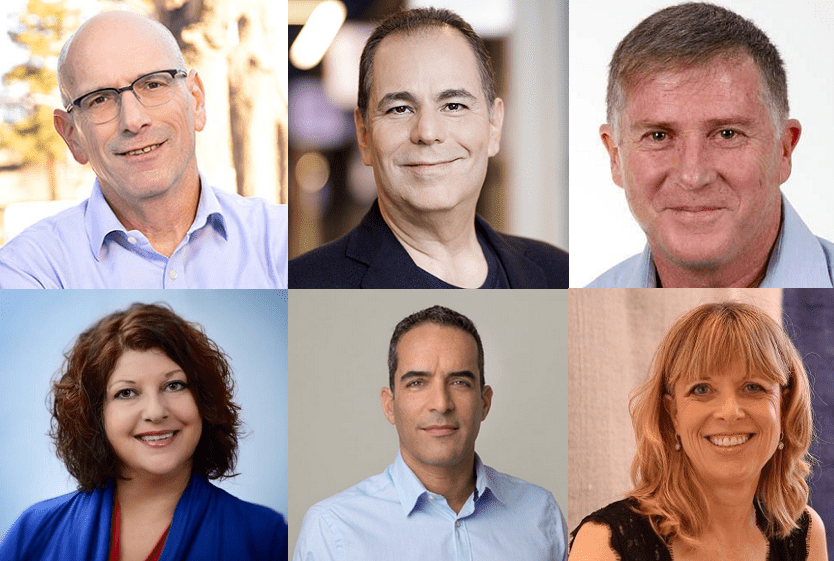 Our Risk Capital Experts
Yair Shoham, Managing Partner & Country Manager @ Intel Capital, investing over $100M Annually
Kobi Samboursky, Co-Founder & Managing Partner @ Glilot Capital Partners ($250M AUM)
Zeev Bikowsky, Area Manager, Gartner HiTech Israel
Nancy Shapira-Aronovic, Business Development Director, Gartner Israel
Zohar Levkovitz, CEO @ L1ght.com, Shark @ Shark Tank – Israeli Version (TV Program) and serial angel investor
Batya Marks, an Angel Investor, and a lead investor in NEOME – women Investment Club
Yair already met with both the bubble burst and the 2008 financial crisis as an investor. Back at the time he was a general partner in Genesis Capital (a leading VC). He managed to build exceptionally performing and profitable funds (Genesis), despite performing in times of crisis.
Kobi managed to build The Best Performing Fund in the World (source: Prequin 2017). Kobi was an entrepreneur and a CEO during the crises of 2000 and 2008.
Zohar was named the California Entrepreneur of the Year by E&Y, and CEO of the Year® 2010 Israel (IMC). Later in 2012, Zohar sold his company Amobee to Singtel, for over 350 million dollar.
None of our experts are rookies. Rather they have exceptional and exciting life experiences.
So without further due, let's hear what they have to say!
How Long Will the Corona Era Last For – Startup Budgeting Perspective
While our experts cannot accurately predict how long will the Corona last for, they recommend the following:
Startup companies shall ideally have a runway of at least 18 months: To be on the safe side, assume that you won't be able to raise additional funding within the next 18 months. It's also safe to assume that most companies won't achieve their sales goals for 2020.
Bottom Line: Adjust your burn rate to live 18 additional months at minimum.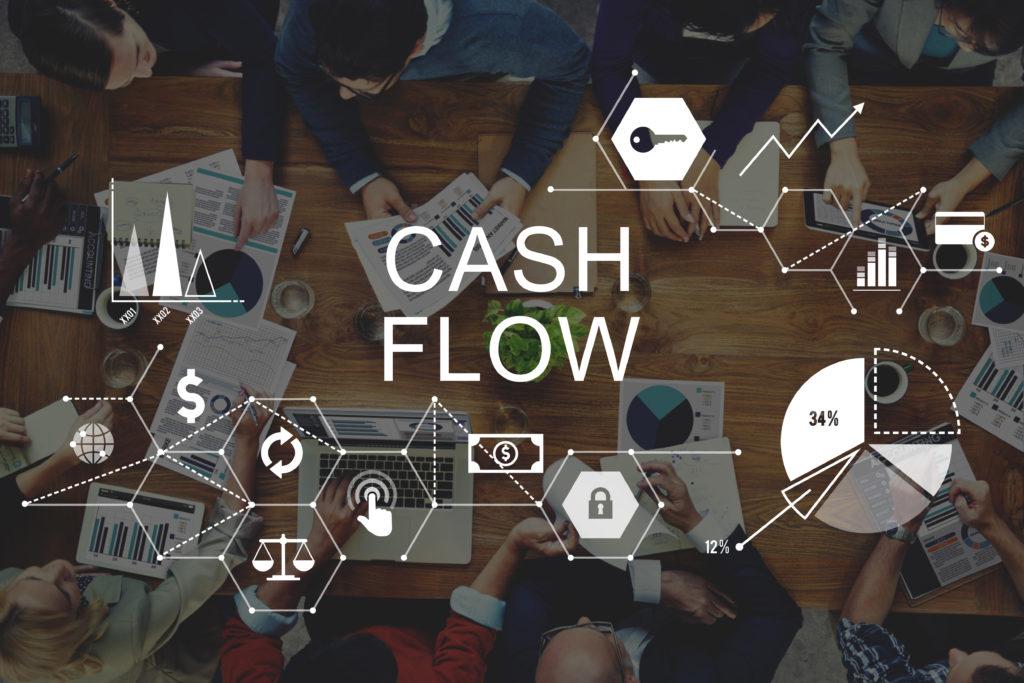 Kobi Samboursky and Zohar Levkovitz agree: "If you've just raised funding, then ideally your budget shall last for 27-30 months, rather than for 20-24 months". Zohar adds: "Following layoffs, you could probably recruit employees rather easily".
Generally speaking, Yair Shoham agrees that companies shall take a conservative approach when it comes to P&L, in times of crisis. However, Yair highly recommends that you consider an aggressive approach, in order to stand out!
Yair has personally taken part in companies which achieved market leadership, thanks to their aggressive approach in times of crises. (e.g. M-Systems acq. by Sandisk for $1.5B and Modem-Art acq. by Agere for $150M).
Zohar confirms: "The most successful companies were built in times of crises. It is no coincidence that Google became a market leader following the dot come bubble burst. In a similar manner, Facebook and YouTube were the raising stars of the 2008 financial crises".
Our experts advise for the ones among us who operate in a field which is completely shut, to consider killing their entire business activity for a while. "Rather keep your cash, and try to come back to life when circumstances are more inviting", Zohar says.
Leveraging Crises to Achieve Market Leadership
Mr. Shoham emphasizes that a crisis forms an opportunity: "During the dot com bubble burst, I sat in the board of M-Systems (back at the time, a startup company). The board requested that the company cut expenses. However, I wasn't aligned with that decision. I sat together with Dov Moran, the CEO of M-Systems, to discuss our options."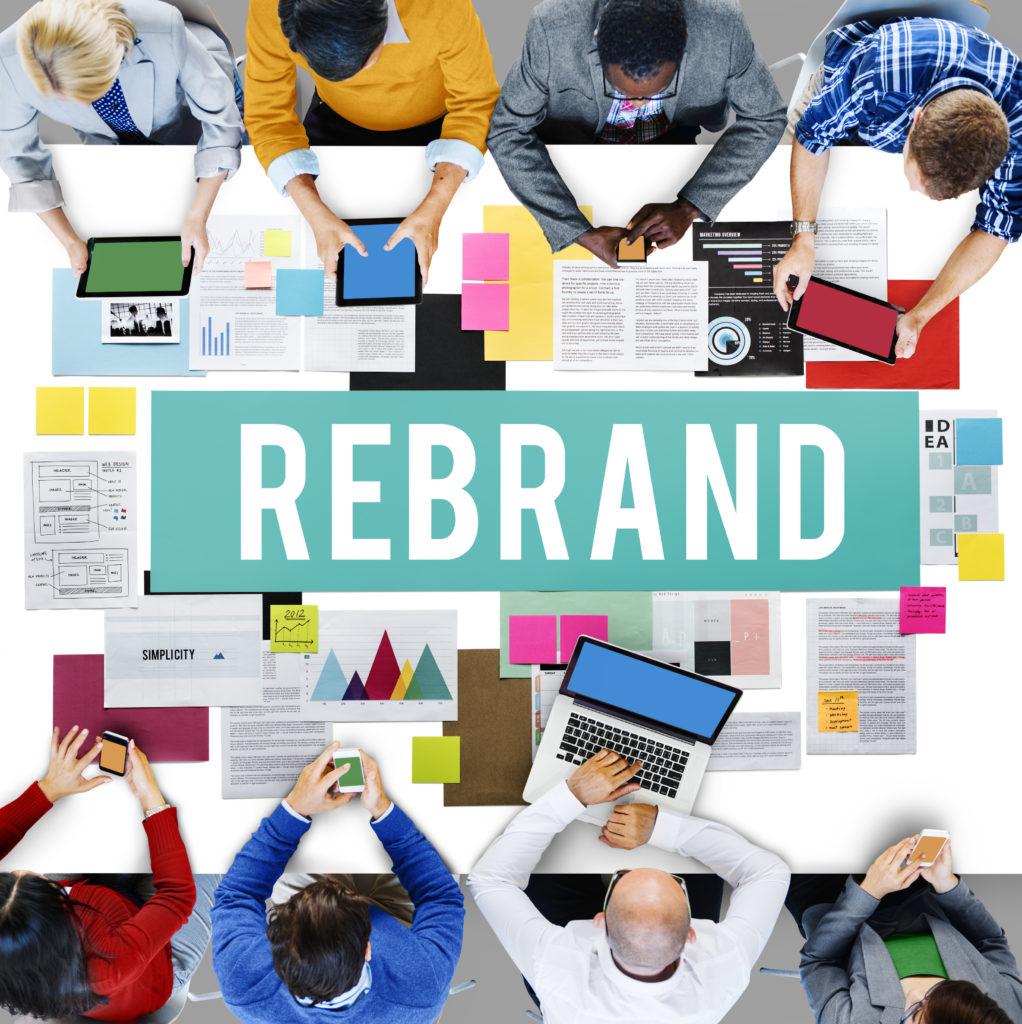 Crisis as an Opportunity to Achieve Field Leadership
"We did not cut costs… Rather we revised our pitch and branded accordingly. The risk paid off. We obtained filed leadership. Then M-Systems was acquired by Sandisk for 1.5 Billion Dollars!"
Yair Shoham
Yair Continues: "Eventually, Dov and I decided to keep going with everything we got. We did not cut costs. The opposite is true. We adjusted the company's offering, revised our pitch and branded accordingly".
Did the risk pay off, I asked, even though I knew the answer… "The risk paid off.", Yair Affirms. "We obtained market leadership. By 2005, we hit revenues of 1 Billion Dollars annually! We then were acquired by Sandisk for 1.5 Billion Dollars".
"I credit much of our success to the decision of not cutting expenses following the bubble burst. The fact that all competitors shrank, allowed us to achieve field leadership and stand out", Mr. Shoham explains.
Mr. Levkovitz adds: "My own company, Amobee competed against some 170 companies right before the 2008 financial crisis. Our competition was not against any single company. Standing out next to 170 competitors is difficult, regardless."
How did you leverage the crisis, I asked? "We reacted to the crisis with an aggressive approach. Rather than cutting down, we adapted our product and pitch. While most of our competitors shrank, we grew. We ended up being the leading company in our field", Zohar explains. And indeed Amobee was acquired by SingTel in 2012, for $340M.
As Zeev and Nancy pointed out, Gartner research supports the above advice, especially the advice about being aggressive about leveraging the crisis to stand out and differentiate yourselves from the competition.

"Startups who want to stay alive will have to focus on the future and the day after the crisis is over and build out a strong strategy to achieve that. Gartner is an organization that is 90% virtual delivery of value with our analysts working with clients to help them build the strategy to survive and prosper in this period.", Nancy says
Mrs. Shapira adds: "Gartner has moved many of their conferences already to virtual and are offering complimentary virtual briefings to clients and non clients during the crisis".
For more information Nancy and Zeev refer our readers to Covid-19, Smarter With Gartner, where you can find complimentary research and webinars. The content is available for non clients as well, here: https://www.gartner.com/smarterwithgartner/category/covid-19/ "
What Would Business Look Like, in the Day After Corona?
All our experts believe that the world as we know it, would never be the same again. In what way?
To illustrate this conception, let me first refer you to a previous article we recently published: The Art of Networking. The article teaches the art of networking to grow your business. It's about interacting with people, charming them, moving them with your vision and business talent.
I'd hate to say it, but arguably, this article is less relevant than ever before. In similar fashion, our highly popular article on How to Win Startup Competitions, is at risk of losing its relevancy as well…
Point being: For a while now, we have not been interacting with one another the way we are used to. The coming summer would naturally bring us back together. However, that might only be a temporary period, lasting until the coming fall…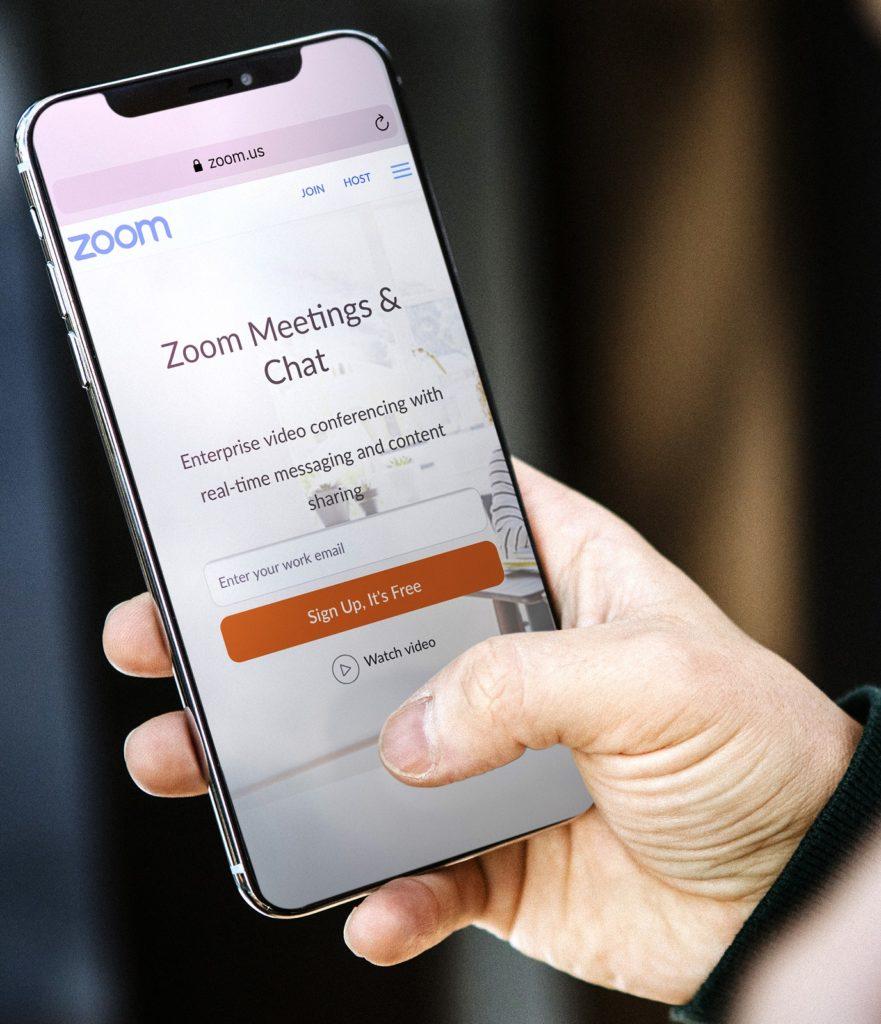 We don't know how many years it will be till the economy recovers. Perhaps 2-3 years. Perhaps more. But we do know that life after the Corona will never be the same again.
For starters, more aspects and volume of business, will be conducted online. Conferences will reappear, but they would fill a smaller piece in our business plan.
From when the Quarantine has begun, all of us started to adapt a different lifestyle: More online meetings, more shopping online, less flights, work from home, etc.
That wasn't just a temporary adjustment. Rather, that represented an emerging trend. Generally speaking, those newly adopted habits are here to stay.
"I'm unsure how thrilled will I be about flying or staying in an hotel, even after the restrictions will be lifted", Zohar says. "In January, before the limitations began, I've already cancelled flights, because I felt uncomfortable about it", Mr. Levkovitz shares.
"Since the Corona crisis, our teams have been working from home full time. They perform quite well actually. I believe that following the Corona era, employees will continue to work 1-2 days from home. That would likely become the norm", Mr. Samboursky says.
"If I have to invest in a company or sell a company", Kobi says, "I'd probably meet with the relevant people, in person. However, more often than ever before, meetings would take place online".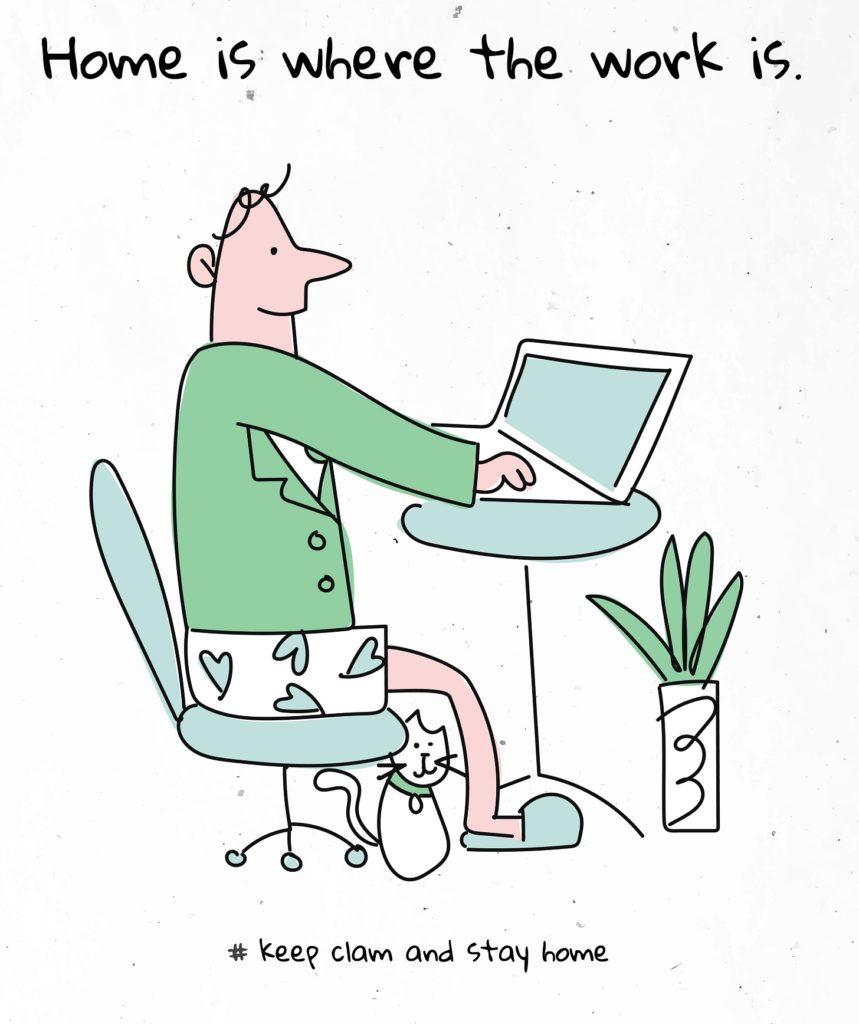 Working from Home
"Not only our productivity did not take a hit, but rather it improved",
Zohar Levkovitz
Batya agrees: "I'd never invest in a startup company if I haven't met with the team in person, numerous times". Ms. Marks has just invested in a startup. To my surprise, this was not a seed investment but rather Round-A funding. I wondered whether or not she met with the founding team in person. She then clarified: "Meeting in person is not negotiable. I've met with that team many times, right until the quarantine took over".
Also Zohar testifies that working from home worked for his startup company: "In the past couple of months all employees of L1ght.com worked from home. Not only our productivity did not take a hit, but rather it improved!".
"Working from home is not a crisis, people do not have to waste time in traffic. There are many benefits to working remotely. Now that we know it's not that bad at all, perhaps we'd have employees work from home couple of days a week, on regular basis", Mr. Levkovitz adds.
Kobi concludes: "The corona has accelerated emerging trends, such as remote sales and work from home. Transitions which would normally take perhaps 20 years, take place in a matter of months".
Can Seed Startups Raise Money Nowadays?
There is a consensus among our panel that most investors rather not invest money nowadays. But some still do. Interestingly enough, two of our interviewees (Kobi and Batya) have just made investments. Kobi in a seed startup and Batya in a Round-A startup.
Mr. Shoham pinpoints: "It is important that we understand why during the Corona crisis, some VCs are more motivated to invest, whereas others are not into it: New funds such as S-Capital II, and Glilot Capital III, are likely to make new seed investments despite the Corona crisis".
Why is that, I asked? "Simply because new funds are committed to their board of investors. New funds have to make seed investments in a timely manner", Yair explains.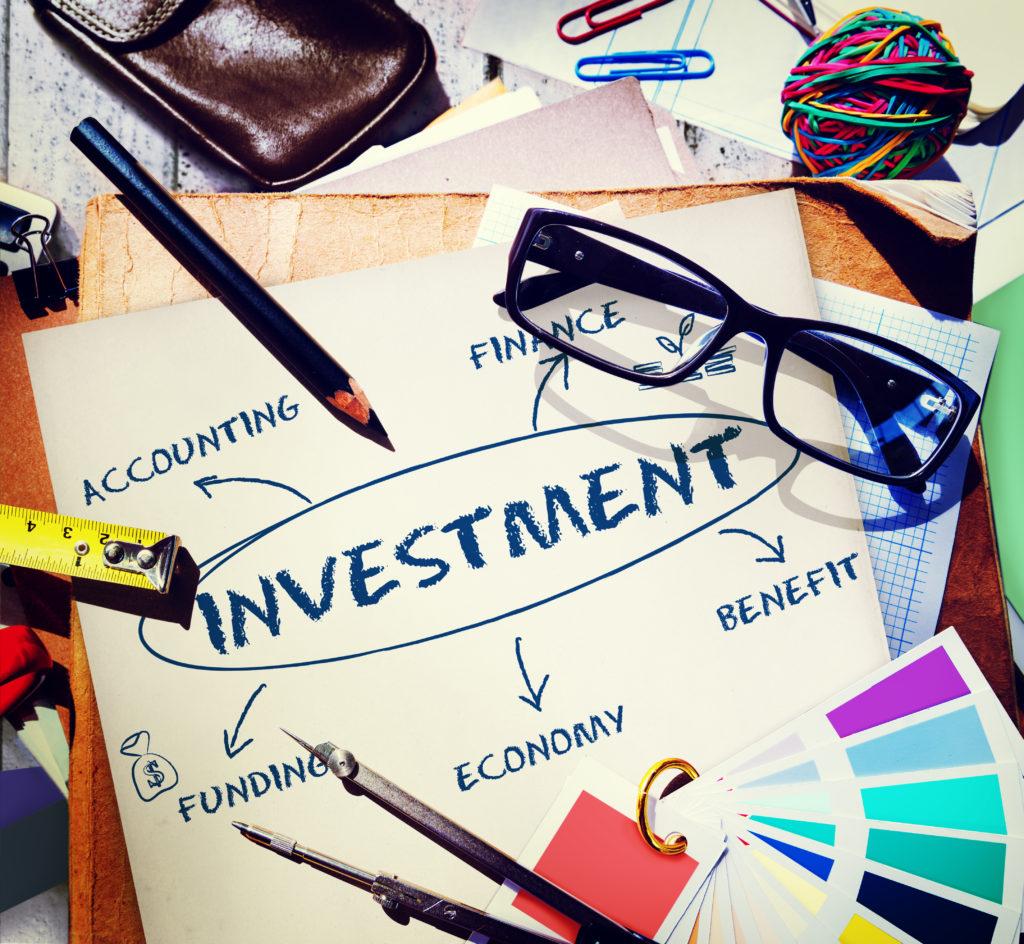 Mr. Shoham then adds: "In contrast, more mature funds have already invested in their early-stage startups. Naturally, those funds are more committed to their already-existing portfolio. Such VCs may postpone or completely withhold investments in new startups altogether."
Yair continues: "The focus of mature funds is naturally allocated for supporting their portfolio companies, rather than for new opportunities. This is true nowadays more than ever before".
In Zeev's personal opinion, the status today is a reflection of the 80/20 rule: Only 20% of seed investments are taking place nowadays, whereas 80% of investments are on hold (or completely dismissed).
Nancy adds: "We have heard from some investors who have recently raised new funds, that they are planning on investing. However, some investors expect for startup valuations to drop. Others just wish for more certainty."
According to Yair, some US investors already withdrew (defaulted) from their VC funds. This renders the VCs themselves uncertain about their own fund. Naturally, such VCs are not in a great position to make new investments. However, in Israel Yair is not aware of such incidents as of yet.
Kobi has already invested one seed investments earlier this year. He is closing the 2nd seed investment nowadays. In 2020 Glilot Capital III planned to make 3 seed investments. However, due to the Corona, Kobi actually intends to make 4 or even more seed investments this year!
"The value of our money increases. But more importantly, the new era opens a window of opportunities for new ideas. We wish to capitalize on that", Mr. Samboursky explains.
Can Post Seed Startups Raise Round-A / Round-B Funding?
All interviewees agree that throughout the Corona crisis, many startup companies will die. Good companies included, unfortunately. The impact of the Corona crisis on a given startup is highly circumstantial.
This has much to do with luck. And yet, we can act, to shift things in our favor.
Yair states that Intel Capital normally invests in post-seed startups, e.g. Round-A, Round-B, Round-C, etc. According to Yair, in last few years, he invested about $120M annually, on behalf of the Israeli fund of Intel. In 2020 Yair estimates that his investments would drop to $100M.
This is not a ground-breaking news, or is it? Rather it indicates that life goes on, in my humble opinion. This is especially true considering that startup revenues and valuations, are expected to drop.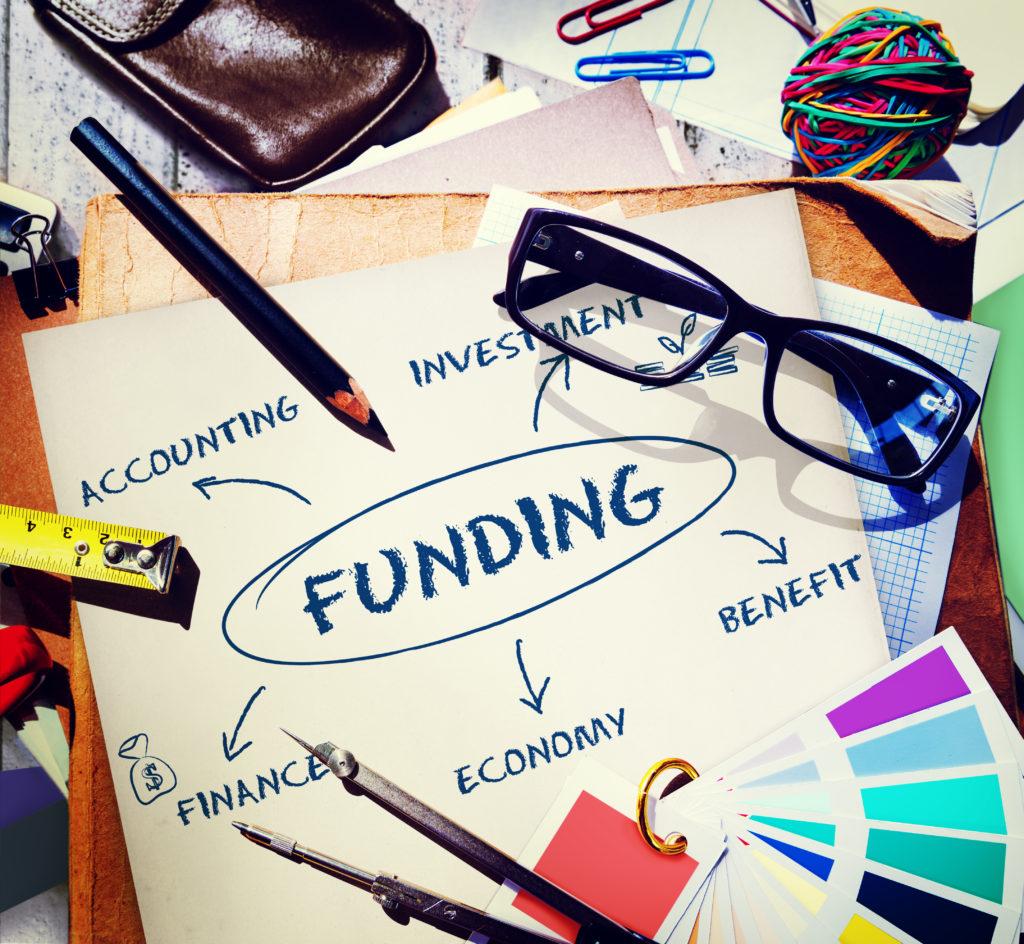 "As a larger fund, I can support my portfolio companies. This in contrast with smaller VCs, or angel investors, which are not necessarily in that position. When burn-rates exceed the investment scope of a company's existing investors, their ability to support is on the limited side.
Startups Under the Most Challenging Circumstances
As CEOs we know that external factors are at times greater than us. Such external factors may include:
The remaining runway (cashflow) we have when the crisis struck.
Our field of operation: Naturally, the ones of us which are in Traveltech or Sportech, find themselves against all odds.
Our current investors ability to re-invest is key to our survival.
Perhaps the biggest external factor which affects our startup's survivability, is the 3rd point: Can our current investors back us up with additional funding?
All interviewees agree that it's their responsibility, as investors, to support their portfolio companies during times of crisis. However, that doesn't mean that all investors CAN support their entire portfolio.
"Some VCs spread investments among many seed companies. Usually, such VCs won't be able to further support all their seed startups. Eventually, VCs have to choose which startups to support, and which ones to let go", Yair explains.
Let's imagine a startup named MediCovi. MediCovi was lucky to raise money just few months before the corona era began. MediCovi can reduce its burn rate in just 25%, and enjoy a safe runway of 25 months, give or take. Cutting costs may not even mean cutting down the company's manpower. It might just mean to slow down recruitment looking forward.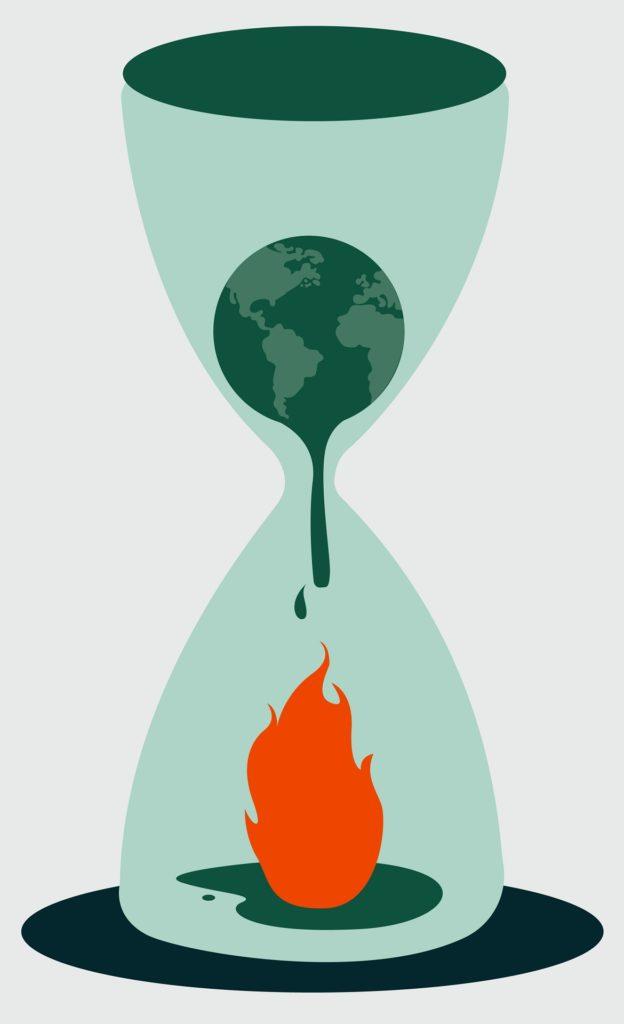 In contrast, Tour-to-Sports is an imaginary startup which closed its Round-A funding quite a long time ago: 6 quarters ago. Tour-to-Sports is likely to be in a tough spot. It may be dependent on its pre-existing investors to survive. With too little cash remaining, there's only so much the company can do in times of crisis.
Batya states that they have just ran into such a situation recently. NEOME, the women investment club, sat down with the startup founders, and eventually provided additional funding through an extension of the seed round.
Naturally investors which can support only so many of their portfolio companies, will have to choose which companies will live and which ones die.
"A smaller startup which may yield a multiplier of 3 on the money, would likely not receive its VC support. VC's would rather allocate their remaining funds to support their larger portfolio companies, which also offer a greater multiplier", Yair clarifies.
Batya adds an interesting perspective: "Some CEOs are less transparent with their investors. E.g. they don't report to the investors on a regular basis nor reach for their help. At times of crisis, some investors would be more inclined to help CEOs who keep direct-ongoing communications over time with their investors."
NEOME, ensures that its portfolio companies provide pre-agreed periodically updates", Batya shares.
Trends & Opportunities, Gartner* Perspective
Here are some insights from Gartner analyzed on "the impact that COVID-19 will have on technology investments across industries including banking and securities, education, government, healthcare and retail". They looked at near, mid-term and long-term opportunities.
Opportunities per COVID-19, Gartner Prediction*
Remote work in Fintech: "Roles that have always been delivered from an office location due to security and compliance concerns are now being considered for remote working."
Retail / E-commerce: According to Gartner, COVID-19 lead to thousands of brands closing their retail stores. Customers shift to online shops instead. Consequently, Gartner expects "increase in technology investments that enable retailers to provide consumers with a compelling omnichannel retail experience."

"To overcome supply chain challenges, technology and service providers should also steer investments in use cases for artificial intelligence and machine learning spanning core supply chain planning, forecasting, inventory and merchandising functions.", Gartner adds.

Healthcare: Investment opportunities are seen in Healthcare Delivery, Digital Health, Telemedicine and Virtual Care. "Investment in these systems will be dependent upon the ability to quickly integrate data and ensure compliance with local regulations and laws."
Government – Healthcare: Investments which are likely to take place in the near-mid term include: "website content management, cloud services and other public communications infrastructure, as well as mission-critical applications for public safety, emergency management and disease surveillance."
*Source: Smarter with Gartner – Analysts Answer: How Will Coronavirus Impact Technology Investment Across Verticals?, Apr/22/2020, by: Meghan Rimol, Moutusi Sau, VP Analyst, Irma Fabular, Senior Director Analyst, Lisa Unden-Farboud, Senior Director Analyst, Sandeep Unni, Senior Director Analyst.
I'd say that Zohar's prediction in this regard is aligned with Gartner: "Macy's and similar retailers have 10 years to live, give or take. By then all commerce would take place online. I'm not even sure Macy's and alike would wish to survive the following 10 years, even if they could".
"Take for example", Mr. Levkovich says: "Wine Club which ships wine bottles. Their revenues increased multi-fold, since the Corona crisis took over: from average of $40M annually to $700M annually!".
Enterprise Software @ the Corona Age
In my understanding, recurring revenue is the preferred and most common business model, among Israeli startups. Also investors seem to prefer this business model, though I have not validated that with out panel. This is especially true with regard to verticals such as Software, SaaS and Cyber Security.
Gartner research points out that "Determining how truly sustainable this revenue (model) is will be important to assessing a vendor's success during a recession".**

According to Gartner research**: "software buyers put long-term projects on hold… and look to "quick win" projects that add fast value".
In contrast, projects with a longer time to ROI are expected to see "decelerating growth, if not a decline"**.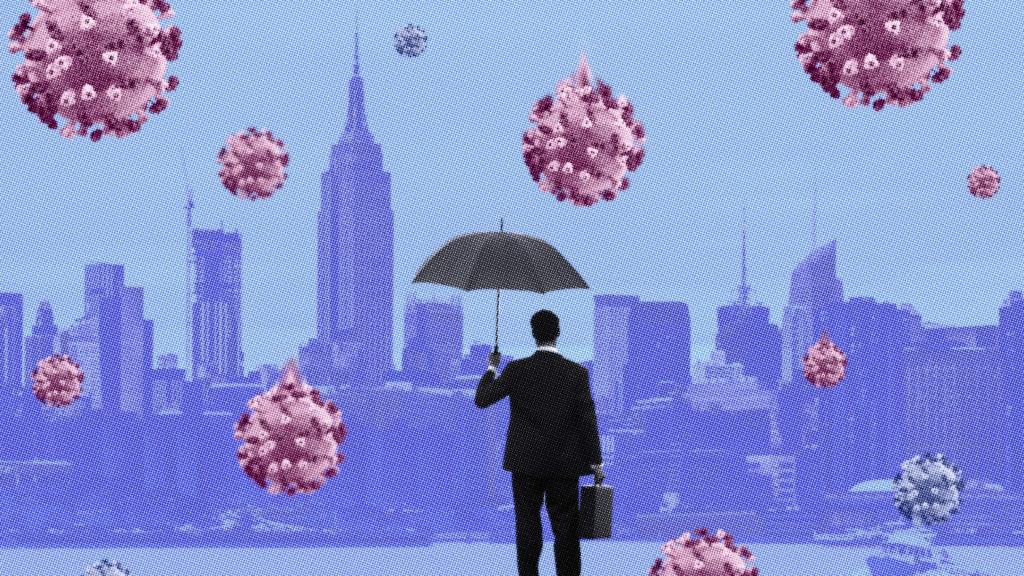 Finally Gartner refers to solutions and fields which will experience growth, even during a downturn.
Such solutions maybe in the field of: "marketing, automation, analytics, collaboration and customer experience" and allow customers to "sustain or create competitive advantage and customer engagement", as well as "solutions that help them (customers) differentiate from competitors and better target customers in order to sustain revenue"**.
**Source: Gartner Invest Analyst Insight: COVID-19 Impact on Enterprise Software, March/23/2020, by: Adam Woodyer.
Summary: Risk Capital in the Corona Age
While the rate of investments dropped as a result of the Coronavirus, it is expected to pick up within the coming quarters and even months.
With that said, investors will be more hesitant, they may take their time, and seek better deals and lower valuations. Their orientation and focus may also shift a bit.
Startups which seek Seed funding are better off approaching new VC funds. In contrast, later stage startups such as Round-A or Round-B/C, better have great relationships with their current investors.
It would be very difficult for a Round-B startup to raise funding from VCs which are not in their current pool of investors. Similarly, VCs will allocate their entire resources toward their own portfolio companies.
The big decision startup companies will have to make is whether to cut expenses, and to what degree. Reducing burn rate is "the right thing to do". With 18 months of runway, startups are on the safe side.

An aggressive approach may lead to obtaining field leadership. However, this is a risky path. If you seek this way, try to be aligned with your investors, as much as possible.
We wish you best of luck, going forward in such challenging times.
Contacting Our Risk Capital Experts
I wish to give a big thank-you to our interviewees. Thank you very much!
If you wish to get in touch with our interviewees directly, such as to propose your startup for investment, here's how: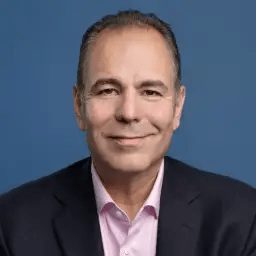 Zoahr Levkovitz said he would invest in startups, even nowadays. He advised that you either contact him via Facebook, or simply give him a phone call and talk to him. The personal connection is exceptionally important to Zohar. "I'm not an ATM", he once said… Contact us in person for Zohar Levkovitz's phone #.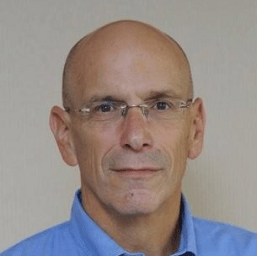 Yair Shoham said "we are open for business, though we might just raise the bar a bit". Yair invites you to contact him by email. Contact us in person to receive Yair Shoham's email.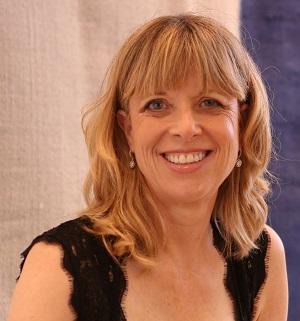 Batya Marks says she invests even during such challenging times. She would prefer to receive a one pager which includes information about the pain, the target market and the team – including credentials. Contact Batya via LinkedIn here.
Ms. Marks invites women who would like to discover more about the opportunities of angel investing, to join NEOME.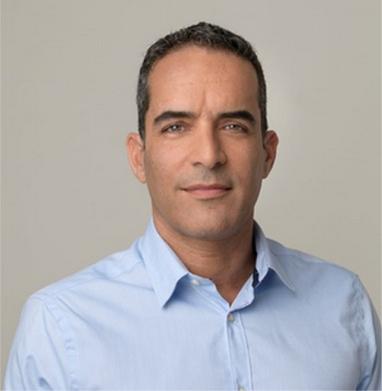 Kobi Samboursky invites you to read his personal blog here. To contact Glilot, please submit a Powerpoint presentation along with a few lines about the startup solution, to Itzik Mizrachi, investment manager @ Glilot Capital: itzikm@glilotcapital.com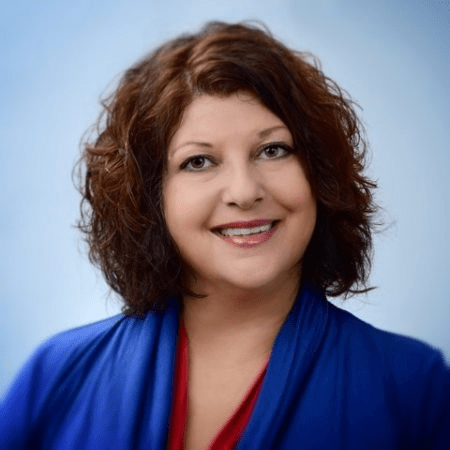 Zeev Bikowsky and Nancy Shapira are not investors. Zeev is the area manager and Nancy is the Business Development Director at Gartner HiTech Israel. "We at Gartner Israel are dedicated to supporting technology vendors at all stages of their development with their strategy for the long term health of the business, marketing and product", she says. Contact Nancy via LinkedIn or ask us for Nancy's contact information.
Thank you & Best of Luck!