Networking can take you a Long Way! It can open doors, it can help you find a job or find employees. Some businesses even base their business model on networking: to find prospects, investors, partners, etc.
What is networking? How to network effectively? and where can you find networking events? Keep reading, to master the art of networking!
What is Networking?
Networking is the act of communicating with others. It would most likely take place in professional events, but could also occur in your office's dining room or hallway. Either way, the goal would be to strengthen or grow your network of colleagues, friends, etc.
For example, you may go to a conference, where you'd open a conversation with other attendees who are absolute strangers to you. Or you may interact with colleagues which you are familiar with. Through familiarity and communication, networking will allow you to build trust, and strengthen your relationships with others.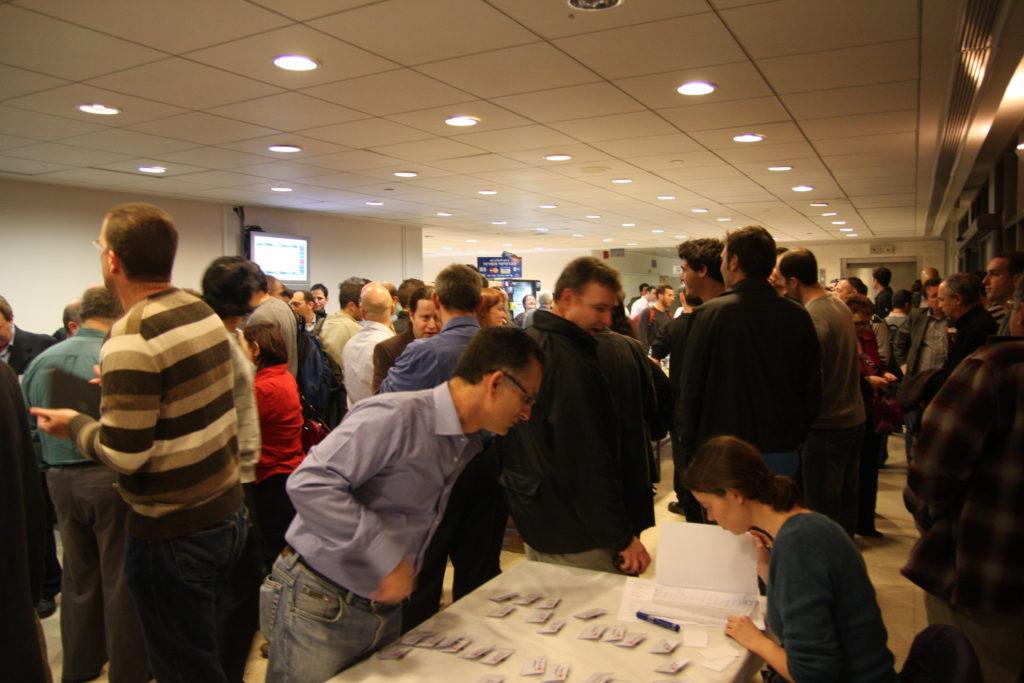 Is Networking Meant for Anybody?
Or even more specifically, let's ask: is networking good for you!? Well, if you are a highly introverted person who hates conversing, then this may not be your thing. But for as long you are up to socializing with others, networking holds onto a huge gain!
As a rule of thumb, I'd say that people would rather do business with one's they know. We just don't like strangers as much. For whatever reason, it seems we are programmed this way.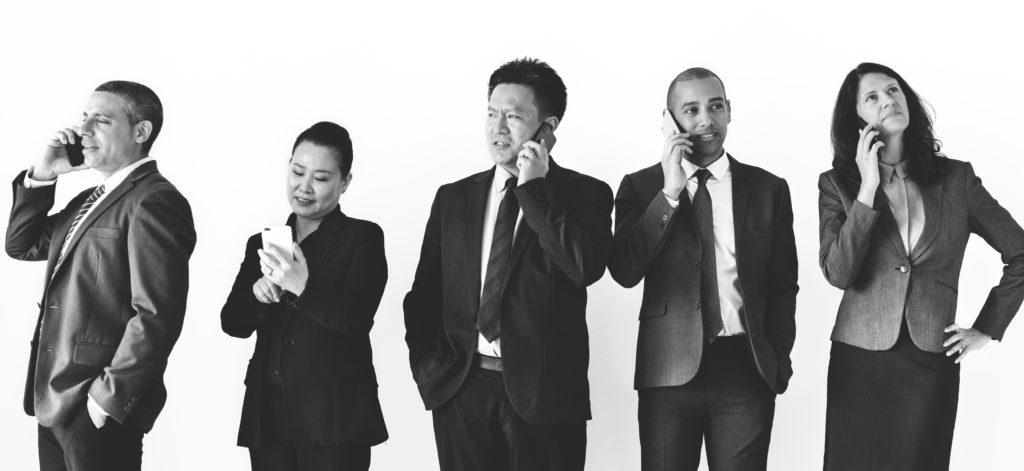 But how is networking relevance to that? Well… Networking is one way you can transform a stranger into a colleague, or even to a friend…
Sample Gains from Networking
By networking, I've met with new leads and prospects to my business. I met with investors for my startup company, including angels and VCs. I met with colleagues who gave me a good advise or opened doors for me later on. I received referrals to employees, when I was recruiting. I also met with business partners such as VARs or suppliers
Lastly, I even met with parents (moms or dads) who wanted to hook me up with their daughters. Yes… But that was back at the days when I was still single…
Seriously, all those are real-world examples which demonstrate possible gains from networking. And yes, all are true examples, from my little world…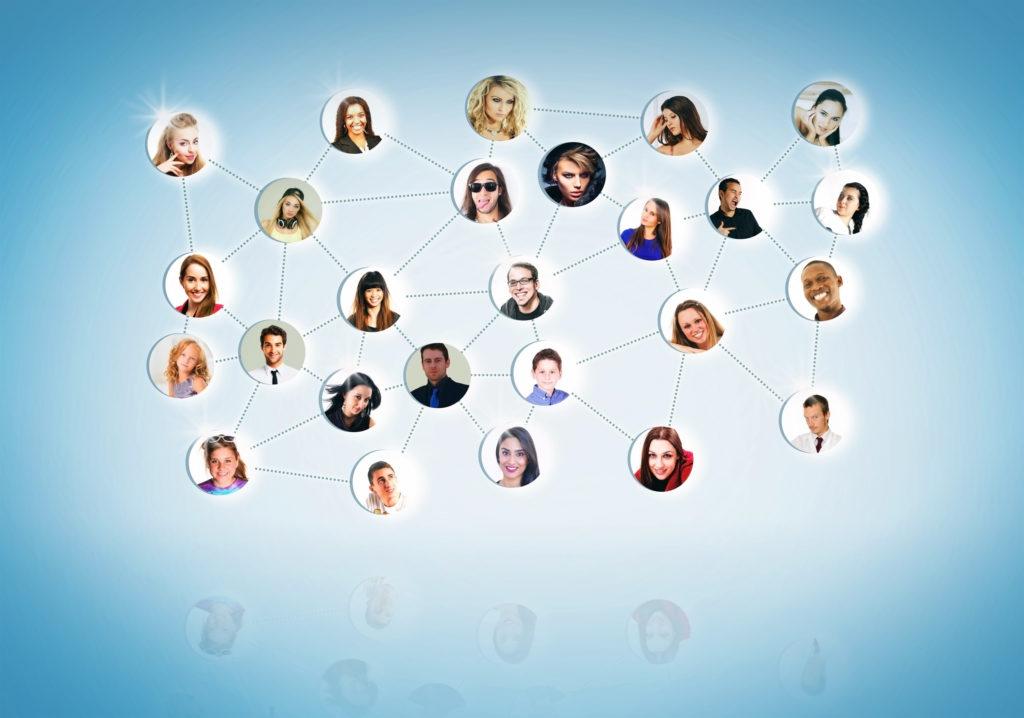 Injecting Strategy to your Networking
Networking would bring the most value, if you do the right thing at the right place. First, you need to decide for yourself: why do you network? what's your goal? Do you wish to sell something? Or perhaps find a job? Or perhaps you wish to meet people in the same position such as you are, and join their communities?
Once you know what you are after, then it's time to figure out what type of events are you after: Are they close or open events? Is there admission fee, or are they free? Do they take place during working hours or afterwards? Do they take place in a professional venue or perhaps in a bar?
For instance, if you go to close events for people such as who you are, then you'd network with alike. That might be a good idea if you wish to learn of your industry's trends or secrets.
But if you are a startup company and you are after investors, you may actually go for events where startups pitch to investors.
Let's say you are a startup looking for investors. Would it make sense to go to a close event, for investors only? Well… Assuming you can find your way in, you'd indeed find investors there, but! They may be discouraged from conversing with you once they realize you are not what they'd expect…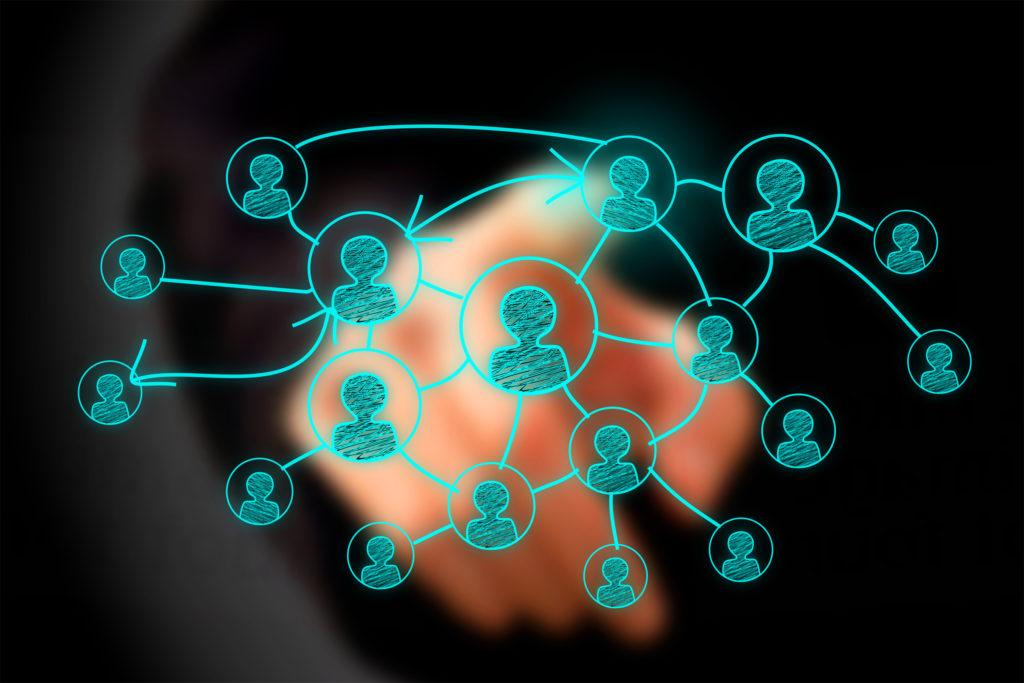 In conclusion, your best shot would be networking where:
The crowd consist of your target crowd
You present what that crowd is looking for
In addition, you shall know your strengths (e.g. formality or informality, thus network where you'd shine the best).
How To Network?
Have a Business Card
A business card is an old-school form of exchanging contact information. And yet , it's a very powerful one! The ceremony itself has something to it.
Offering your business card encourages the other side to offer his, in exchange. In contrast, if the other side offers their business card, and you do not have one, that might look unprofessional on your behalf.
A business card also affirms your position. E.g. if you present yourself as a Regional Sales Manager then you shall have your business card support that.
Last but not least, make sure your business card makes a good impression, e.g.:
Printed on a quality weighted paper: 300g-400g chrome paper
Laminated on one side, so it looks good, while you can still write on the other side
Contains a colorful logo
Includes the contact information you wish to provide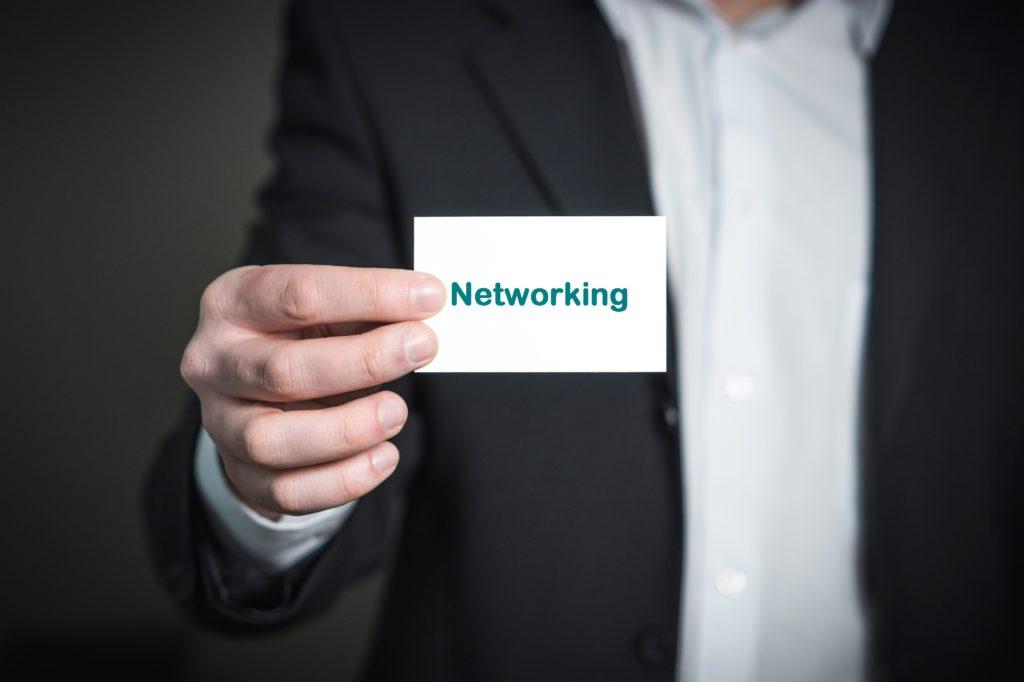 Tip: Consider printing a custom email address for expos. Usually when I exhibit in expos, I give my business card to just about anyone. Later on I sometimes get spammed. To avoid that, I print business cards with a proprietary email address, specifically for expos (or even for that specific expo). This makes it easy for me to kill or filter that email alias, as needed.
Should You Dress to Impress?
How to dress to an event is a good question, and the simple answer is: that depends. On what you ask? Let's try and draw some guidelines:
Learn the expected dress-code of the event.
Consider: would you rather stand out or be assimilated?
Consider: What message you wish to deliver?
Make your call: should you dress according to the expected dress-code? or would you rather stand out (in one way or another)?
I once worked for a hi-tech company in the field of cyber security. Most employees used to dressed in a very casual manner. Perhaps to a degree of expressing carelessness or even disrespect. This practice is actually somewhat acceptable in Israel. In order to not come across as arrogant, I actually went ahead and down-dressed myself.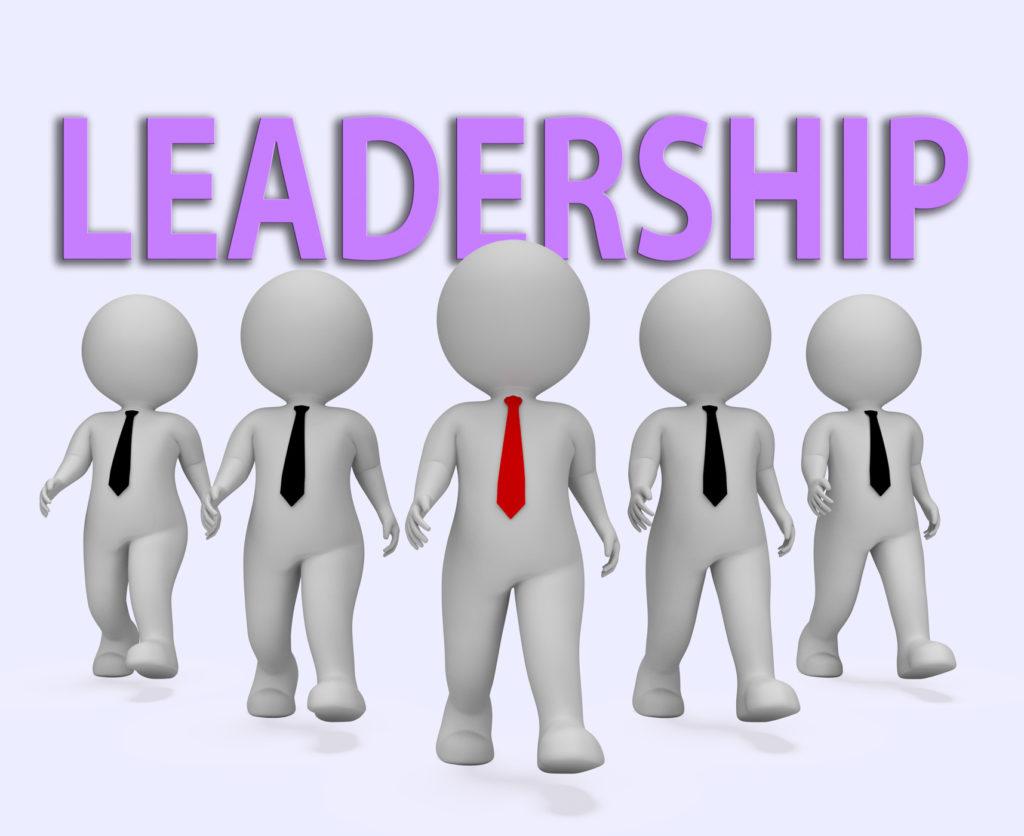 But that was not always the case. When I went to meetups, for example, I wouldn't mind to overdress (or just dress in a different manner). With that I may have created a sense of a statement. I have learned how to leverage that, in order to better network myself.
How Do you Open a Conversation?
Bringing your best energy to the table, while being spontaneous and fun sounds like a plan. With that said, we believe it would always work best for you to have your pitch well rehearsed. This holds true even if you are quite good in improvising…
I know, rehearsing pitches is not much fun, but it would get you to deliver a clearer message.
We don't mean to say that you should sound robotic or anything like that. A good pitch does not sound like you are reading from a book or a poet 🙂 Rather, your pitch shall sound conversational.
A good pitch means you know exactly:
What is your opening sentence
How to briefly describe yourself
How do you present your company / product / position / what you are doing or selling or promoting, etc.
A good pitch would be very short, just few sentences. It would create interest, and lead the listener to asking you followup questions, ones which you are prepared to answer…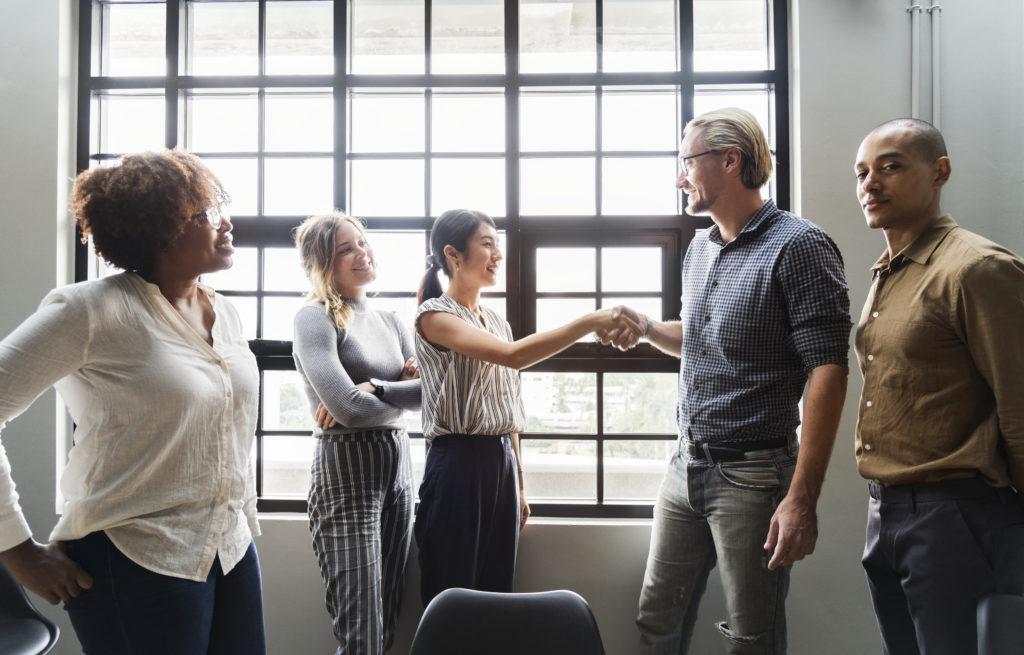 When we come to think of it, a pitch is not just one pitch. It's rather a bank of pitches. You shall be able to pull the right pitch from your pool of pitches at the right moment.
Active Listening
Based on that, I'd say that a fine networking conversation should combine a good mix of: pre-rehearsed pitches, together with an active listening to what the other side has to say. As a listener, you could better respond to the area of interest of your mate.
We sure can elaborate on the topic of conversing and listening, but we have to keep going forward.. We do hope we gave you what it takes to take your first conversational steps…
Closing a Conversation with an Action Item
To make a networking session effective, make sure to create an opportunity for a followup. But how could you do that!?
Ways to Promote a Followup
Directly Ask for Contact information such as email and phone number, to keep in touch. Exchanging business cards may be a good idea if you followed our previous advise… .
Agree on meeting later on. Even discuss specifics such as when to meet (e.g. sometime next week) and where (e.g. in a coffee place in downtown New York or in your office). As a rule of thumb, concrete understandings are better than abstract ones.
Connect via social media such as LinkedIn or Facebook. Do it right on the spot! Make sure you find the other person's profile, and if needed, receive their assistance while you search for them.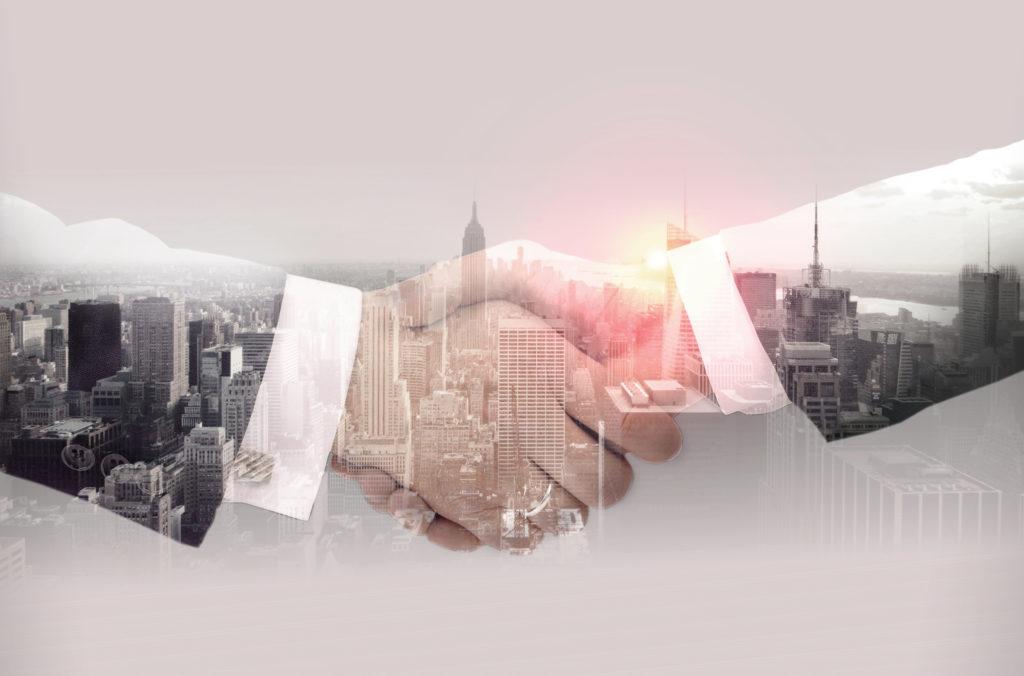 Meeting Followup – Keeping Up the Momentum
Whether you attended a meetup or a conference, a followup is a must! By keeping in touch in a timely manner, you could keep the momentum alive. So what should you do, and how to do that?
Actions to Take Following a Networking Meeting
Email: Send a followup email. Make it short. Briefly introduce yourself. Then mention that the two of you met in that specific event, just couple of days ago or so. After the introductory phase, have an action item. It is important to offer a proposition, make a request, or keep the communication going in an active manner.
Connecting via social media such as Facebook or LinkedIn. If that was not done during the networking session itself, then now is the time. When making the connection, write a brief note such as: "Hi Joe, it's John from the Cyber Party from last week. It was a pleasure getting together. Let's connect to further discuss our endeavors".
WhatsApp or SMS followup: Perhaps it works better for your to connect via WhatsApp? This may be a better method of connection if you agreed to schedule a meeting for instance. WhatsApp may appear as more committing or motivating when it comes to short communication. for example: "Hey Mark, it was a pleasure meeting with you yesterday. As discussed, I'd be happy to meet to further discuss things. Would Wed. at 1pm work for you? Let me know so I can send you an invite".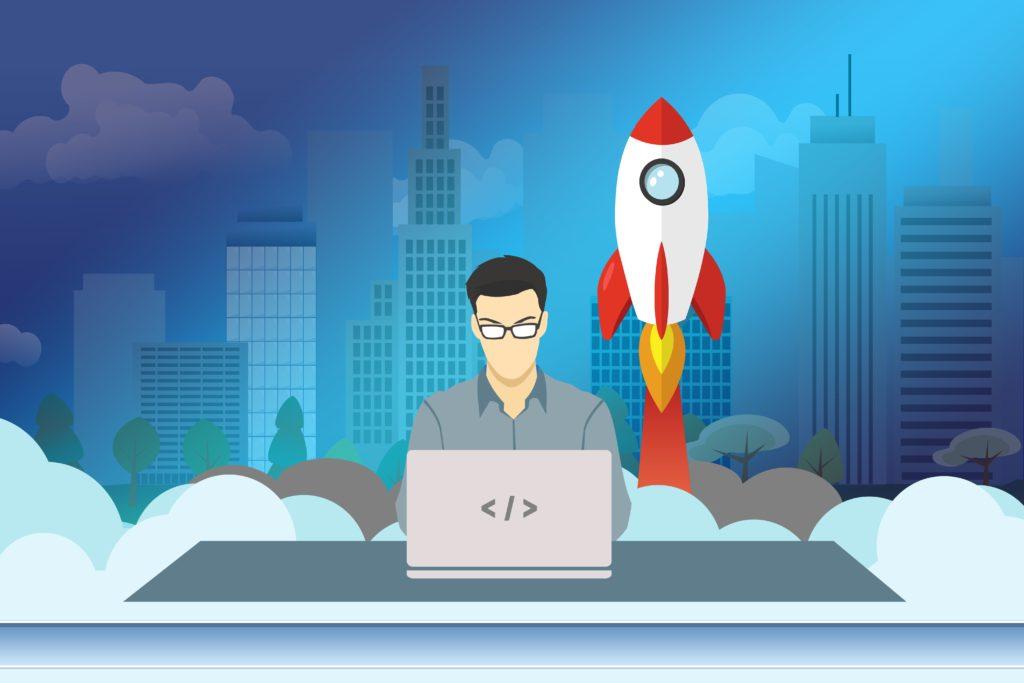 Types of Networking Venues
Perhaps you are an employee who finds the company's dining room a great place to network. If that works for you, then you got our blessing. However, to broaden your network of connections, you'd have to cross your company's borders. Where should you go, you ask?
There are many types of events, where you can network effectively. Some are close events, i.e. meant for specific audiences. Other events are open to the public, but may be costly. And of course there are plenty of events (such as all meetups @ Google Campus), which are both free and open to anybody. Are they any good? And Which events are right for you?
The low barrier to entry, in free and open events applies not only to you, but rather to anyone else as well. This is not necessarily a bad thing though. Let's look at the hypothetical meetup "The New Digital-Marketing Trends for 2020", taking place @ Amazon Education Hub. I assume that due o the topic of the event, it would only draw marketing personnel of a certain profile. This could be the exact crowd you are targeting.
Naturally, a paid conference acts as a filter. Not everybody can afford paying hundreds of dollars admission fee. But could you? Or should you?
Let's say you sell a product for $500 or $5,000, for digital-marketing executives. In such a case, a paid conference acts as a filter which you may actually desire.
Types of Networking Venues
Meetups normally tend to be on the less formal side of things. They'd normally gather anywhere between 10 to 100 people, and revolve around a professional topic. Meetups usually take place after working hours. Naturally meetups draw people whom share some level of passion to the topic, or they'd rather go elsewhere…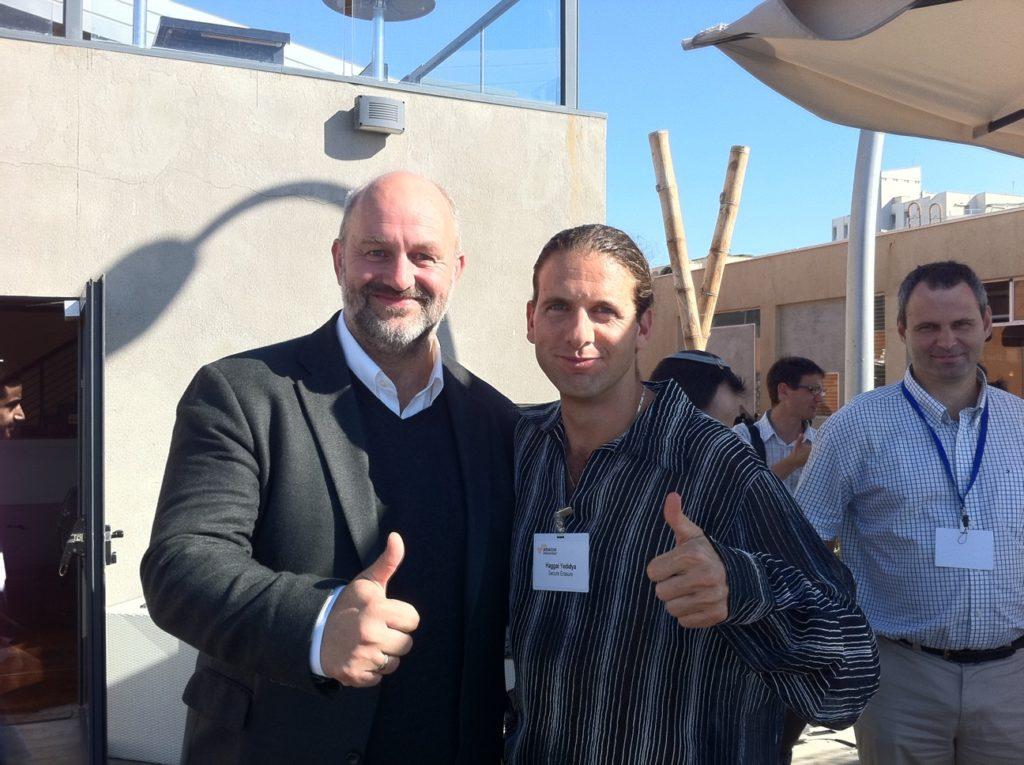 Expos are at many times part of a paid conference or a larger event. However, entrance to expos may be free of charge, even if they take part in a paid conference. In expos companies rent a booth (or space), to present their company or product. Usually expos are a fine networking opportunity. You could meet with the exhibitors, as well as with the crowd.
Conferences are usually high-class paid events. They consist of speaking sessions, where leading experts give talks. In many cases speakers pay to speak, while the audience pays an entrance fee. Naturally, you cannot network in an auditorium or conference hall. However, launch or dinner may be served, forming a great opportunity for networking.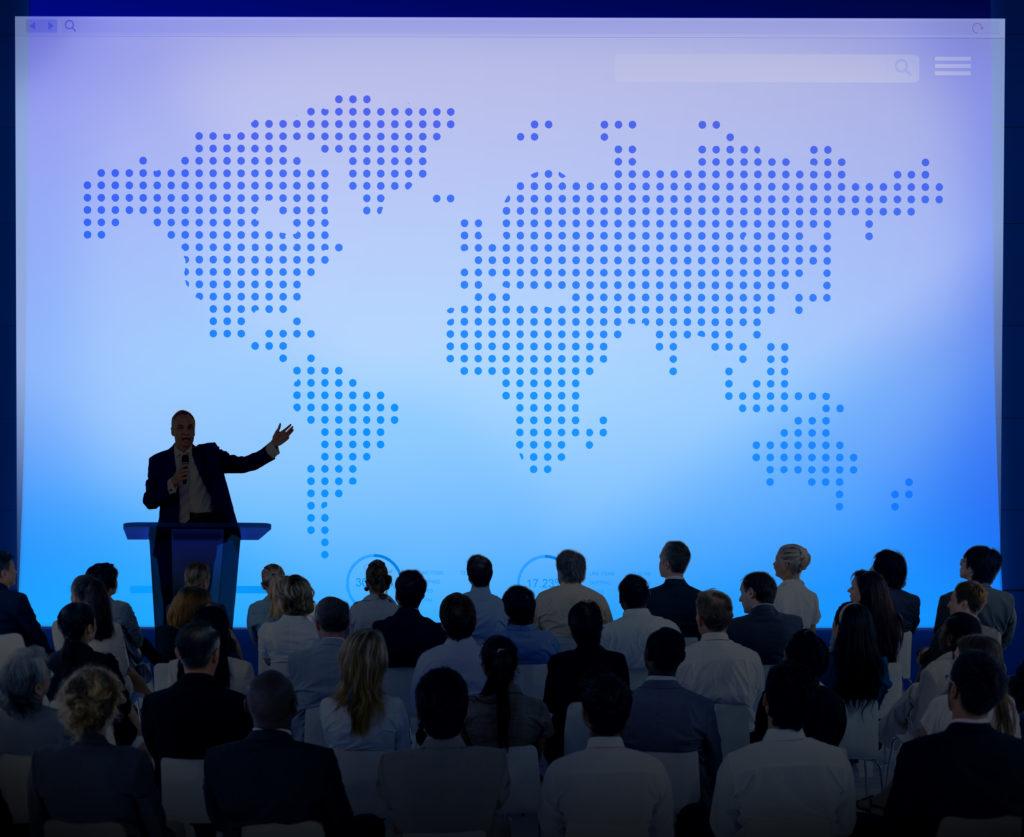 Unconference are kind of similar to meetups. Unconferences draw limited amount of people, who have passion to a topic. In contrast with meetups, people may have less or more interest in getting to know one another, depending on the nature of the event. For example, an unconference can be competition between various teams. Naturally, in such a case, teams are less likely to network with their competitors.
Other networking venues include Seminars, Dinners, Roundtables, Parties, Celebrations, Award Ceremonies and beyond. Each with their own unique characteristics.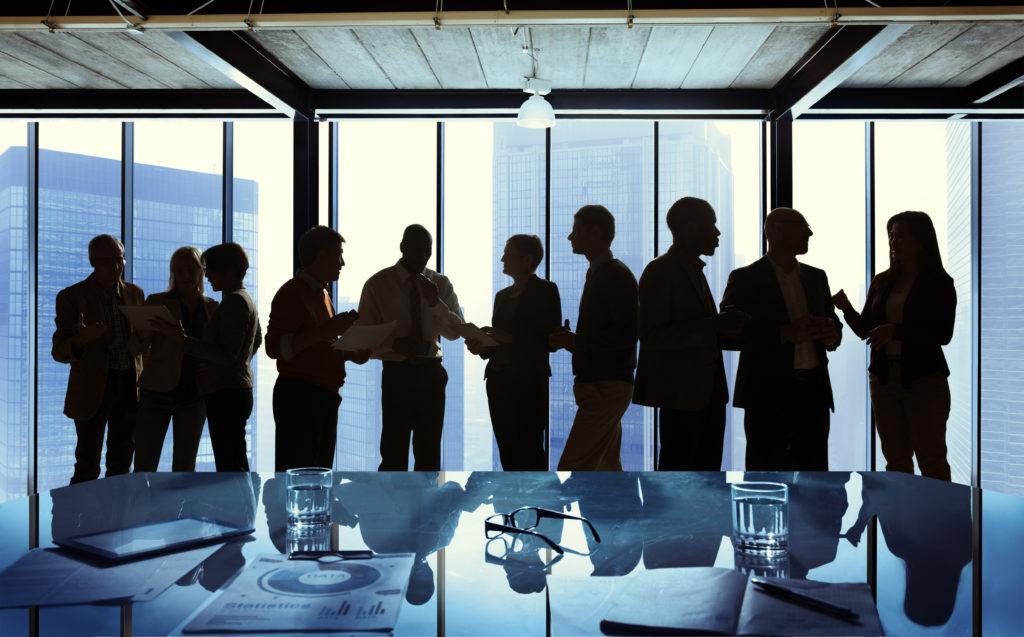 Exhibiting from Your Own Booth
Another form of networking is made available by renting a booth or space in an expo. Having your own booth has great advantages, as it draws people to you. Naturally those would be people with some degree of interest in your offering. At many times, people will also try to sell you things or find out whether you are recruiting.
Booth vs. Being a Visitor (Networking Perspective)
While having your own booth has its inherited pluses, it is not always a win-win situation. At times your booth may be placed in a poor location, while you'd be required to remain in your booth at all times. Yes, even if you find this to be a waste of time. Sometimes networking the room is actually better than being stack in a booth…
In contrast, a booth would provide you with the opportunity to develop more meaningful interactions. Those could include live presentations, live-demos. A large booth may also include a private room, which creates an impact… Without any doubt, a booth, while costly, can create the right impression.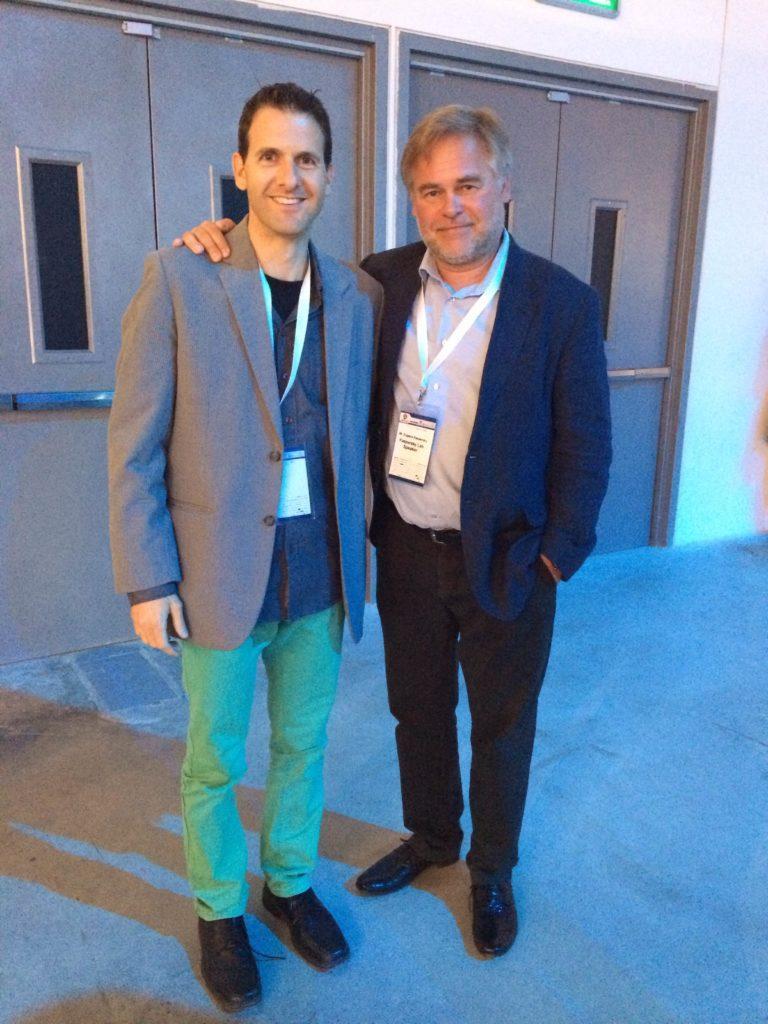 Finding Networking Events
Ok, you got it. Events can be valuable for you. You wish to give it a shot. Now what? Now it's time to go ahead, register and schedule those events in your calendar. But wait a minute, where or how to find such events?
You could find meetups, conferences and events by searching in Facebook events, meetup, via Eventbrite and so on. You could also search for events in venues such as Google Campus, Amazon Education Hub and alike. Some accelerators open their gates for their weekly or monthly meetups.
you could also search whether specific personnel attend certain events. In similar you could look for events organized by companies you are interested in.
Summary: The Art of Networking
Networking is a tool which helps you open doors, establish relationships with new people, or strengthen relationships with your circle of friends.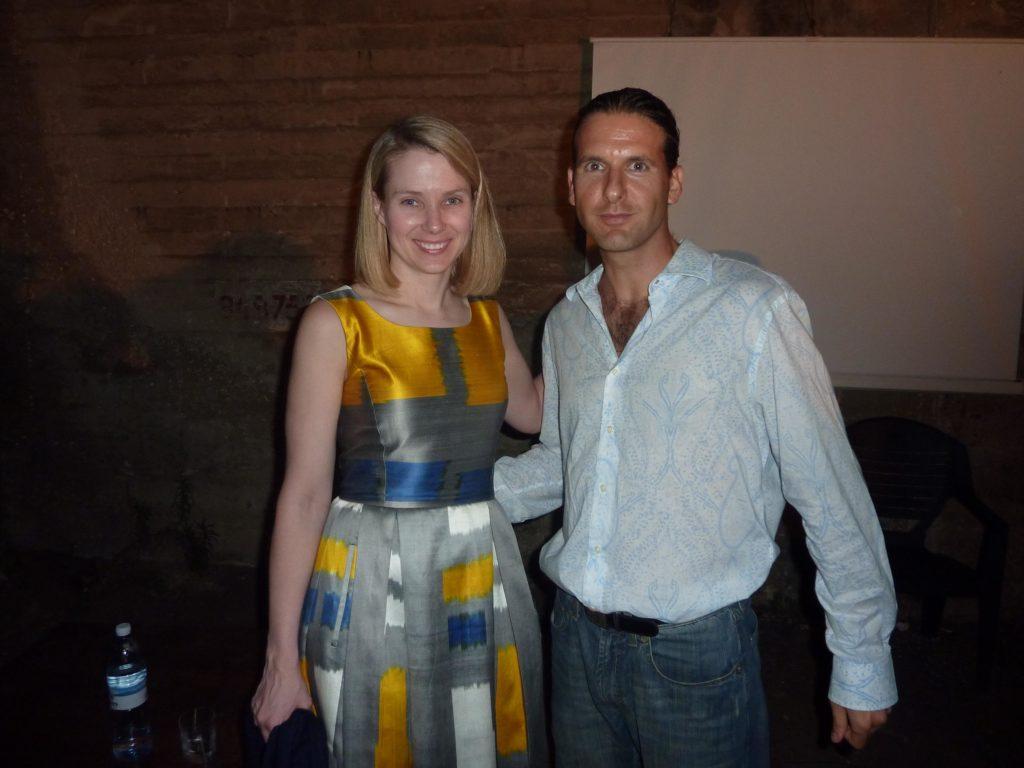 Should anyone network at all? For us it's a yes and we believe the same holds true also for you. There is once exception though: If you are a highly introverted person, or you just hate the act of networking, then just forget about it…
With the right planning and practice, you'd make the most out of the events you'd attend. We encourage you to practice your pitches. Make sure not to sound like you're reading a book. Also try your best at being a charmer….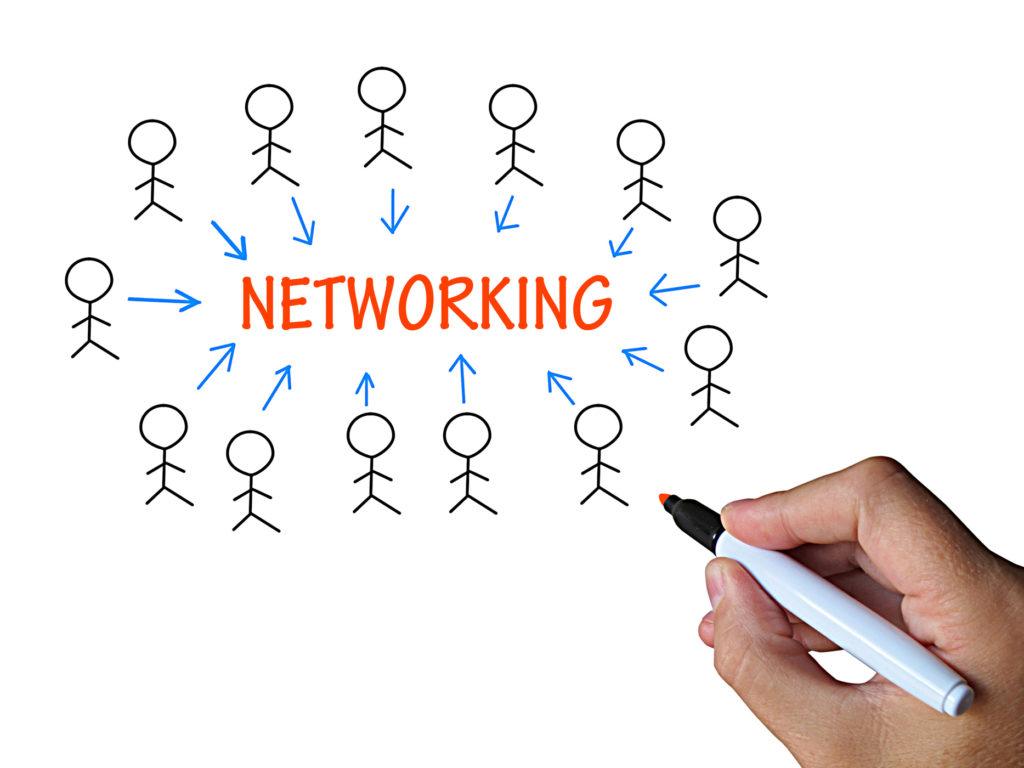 Can you improve your skill of networking with time? You sure can, and you should: with practice comes perfect…
If you wish, go ahead and find a mentor who specializes in presentations / networking and run a few sessions by him or her. This could do wonders! As needed, feel free to contact us for that purpose.
Is networking costly? Absolutely not. However, It is possible that filtered events draw those audiences which you should be targeting…
Now go find the events which are right for you, register, prepare and network the heck out of yourself! 🙂
Bonus: The Networking Checklist
Prepare and practice your pitches
Print "professional" business cards
Dress to impress
Select your networking events
Open a Conversation, discuss concrete opportunities
Exchange contact information, and discuss a followup or an action item
Followup – keep the Momentum: get in touch with your new acquaintance in a timely manner! Have an action item.
That's it! You're now as ready to network as you'd ever be 🙂
Good Luck!