How to win startup competitions, when we are up against other great startups? How can we win the judges hearts? How can we distinguish ourselves from rest of the finalists? Can we really stand out from the crowd? Can we differentiate ourselves using props and gimmicks, or is this a gimmick?
Yes we can! By leveraging gimmicks we'd move the judges. We'd become likable and memorable. We'd stand out. While gimmicks are not enough to win, without being memorable, we sure cannot win!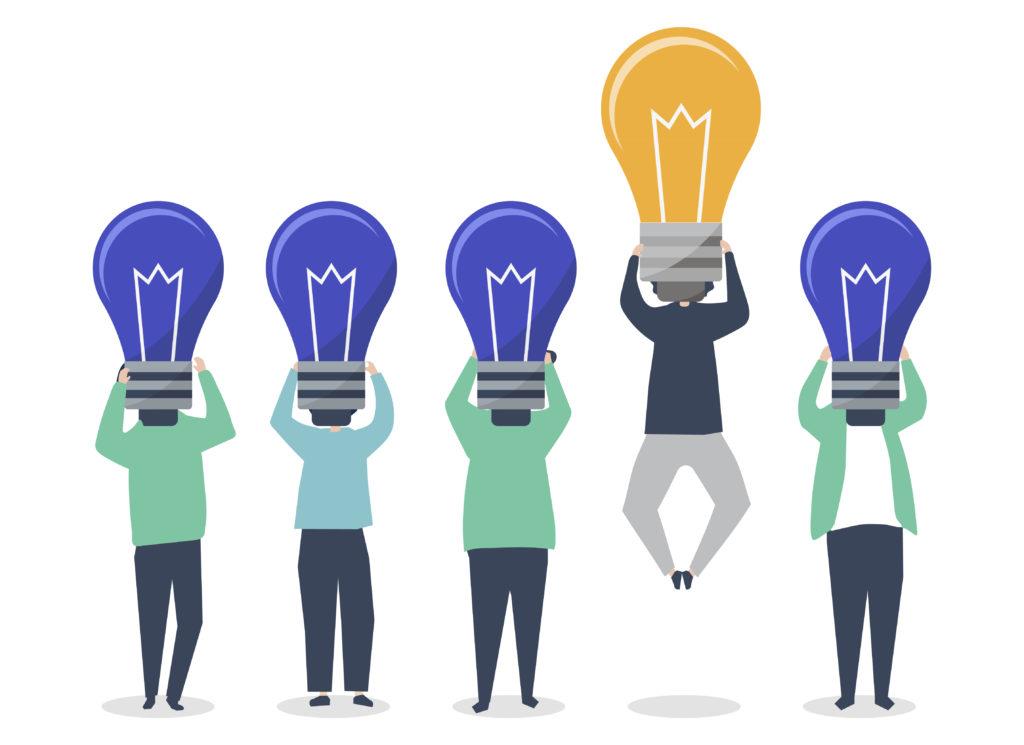 Preface: How to Win Startup Competitions
In the beginning of this series of articles, we discussed what a startup competition is. We identified the unique characteristics of startup competitions. We cleared the fog around the screening process. Then we started to see things from the eyes of the judges.
We also noted the many similarities between: winning startup competitions, and; being elected for startup accelerator programs.
Eventually we acknowledged that in most competitions, some finalists would be just as good as we are. Now the question is: how to outperform them? How to stand out from the rest?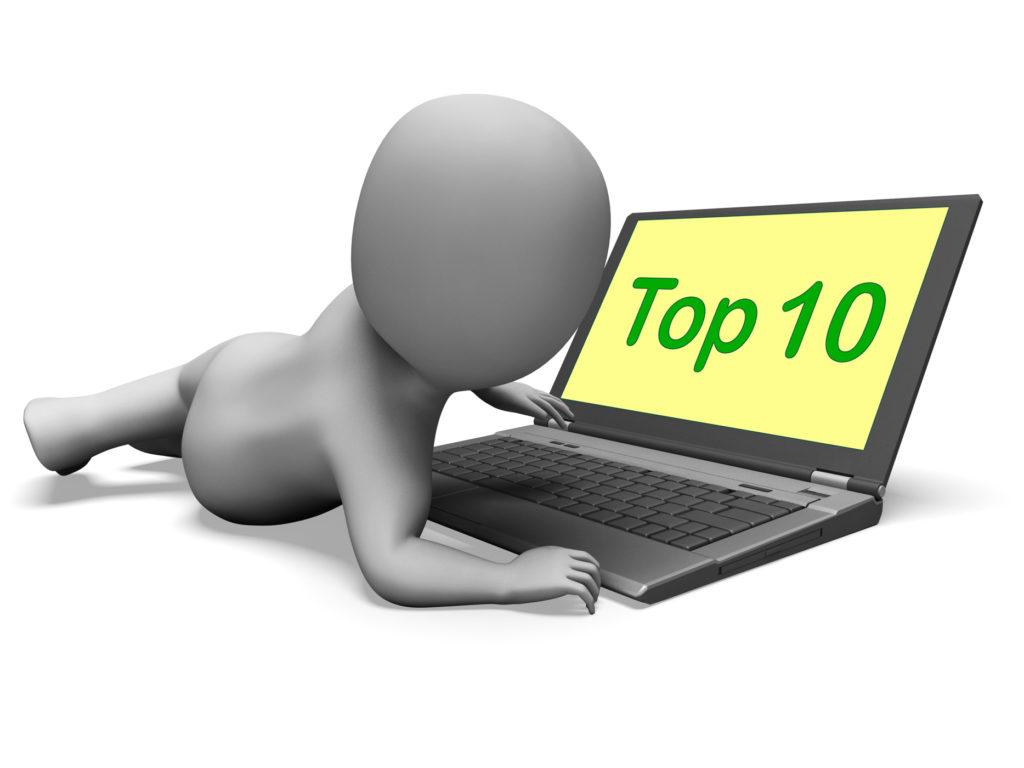 As in the previous articles in this series, all stories herein are true and current. All the practices we unveil, worked for us. With those we won numerous startup competitions. In similar, those practices are likely to work for you too!
Read more to learn how to stand out from the crowd, and more specifically: How to win startup competitions, by leveraging gimmicks!
Gimmick #1: The Technology Business Card?
How the heck, could a business card (a piece of paper), and technology relate to one another?
Well… Back in 2016, in the good old days of Cyber DriveWare, we used a slide which everybody liked. The slide was actually a scheme. A scheme presenting our technology, in a graphical manner.
At the time, it was quite challenging for us to explain our technology in a brief manner. That slide came for help. It allowed people to better understand our technological scope. With this slide, we managed to achieve an "a-ha moment". People got it!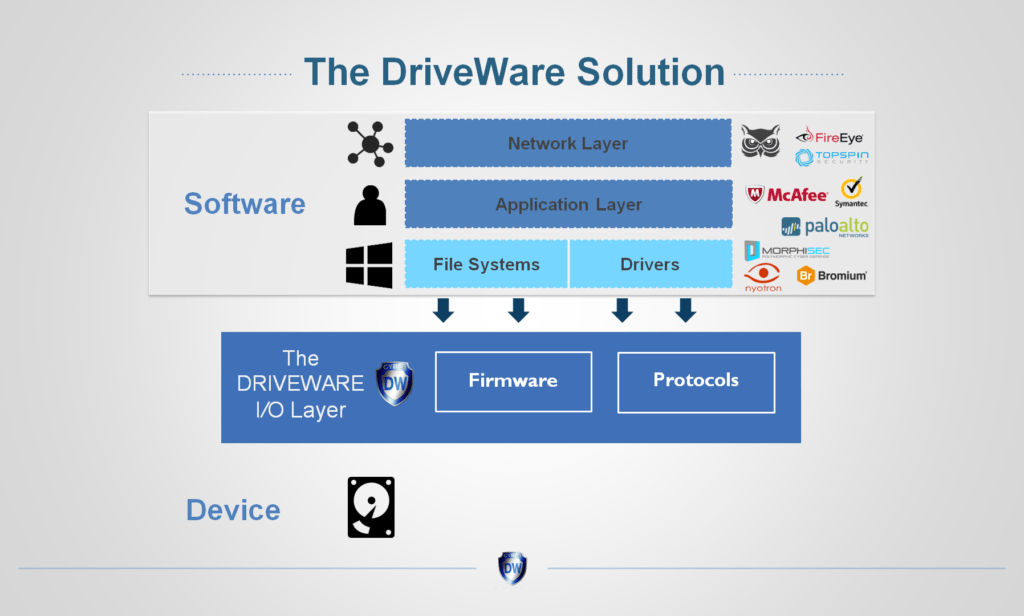 We then realized that if people could remember that one slide, then they'd understand and remember our startup as a whole. But how to make a slide memorable when we are up against 100 slides from 10 other finalists?
For us the solution was in the business card. Yes! You are reading it right! An old-school paper-based business card 🙂
We designed the backside of our business cards to look like our technology slide.Then, during competitions, we made sure to effectively network the room. We wanted everybody to hold onto our card.
Our uniquely designed business card, was always fun to converse-about. It was a true networking asset. It made us memorable.
As people watched us present that slide, they associated it with our uniquely designed business card. We stood out. We were memorized…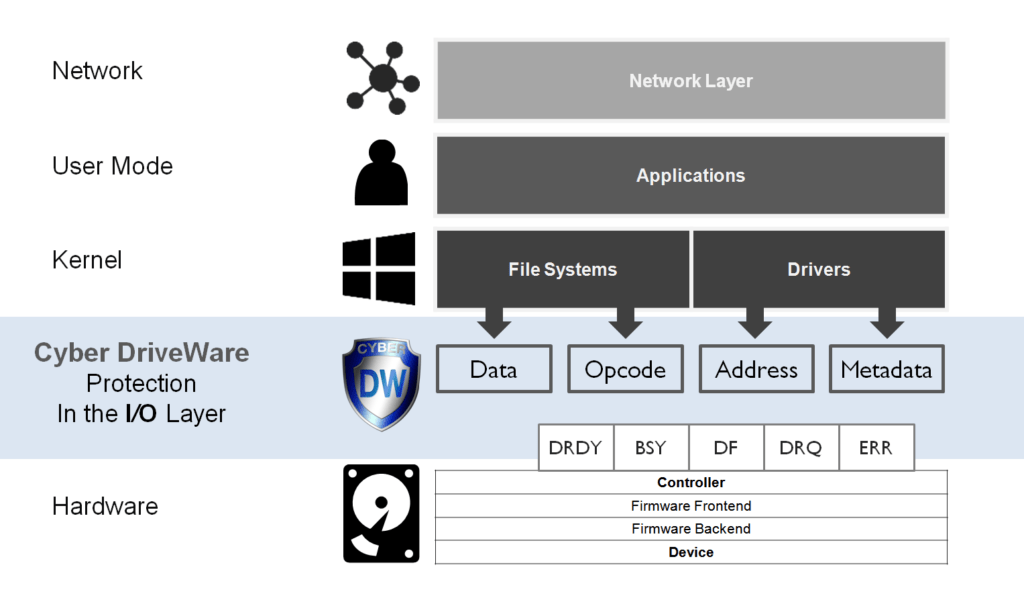 Is this business card the reason we won all those competitions? Of course not. But it was part of a well orchestrated campaign. Another piece in the puzzle.
The Key Takeaway
Have a gimmick. If a business card works for you, then go ahead, use that. Alternatively, try to associate your pitch with a different prop. Leverage that throughout the networking sessions.
Gimmick #2: One Photo, Thousand Words!
I once attended a startup competition, where most finalists were not so impressive. As a judge, I'd say that the best 2-3 startups where somewhere between ok to good.
That startup contest was part of DLD, by the way. A conference managed by Yossi Vardi, a living risk-capital legend. And despite that, none of the finalists were great.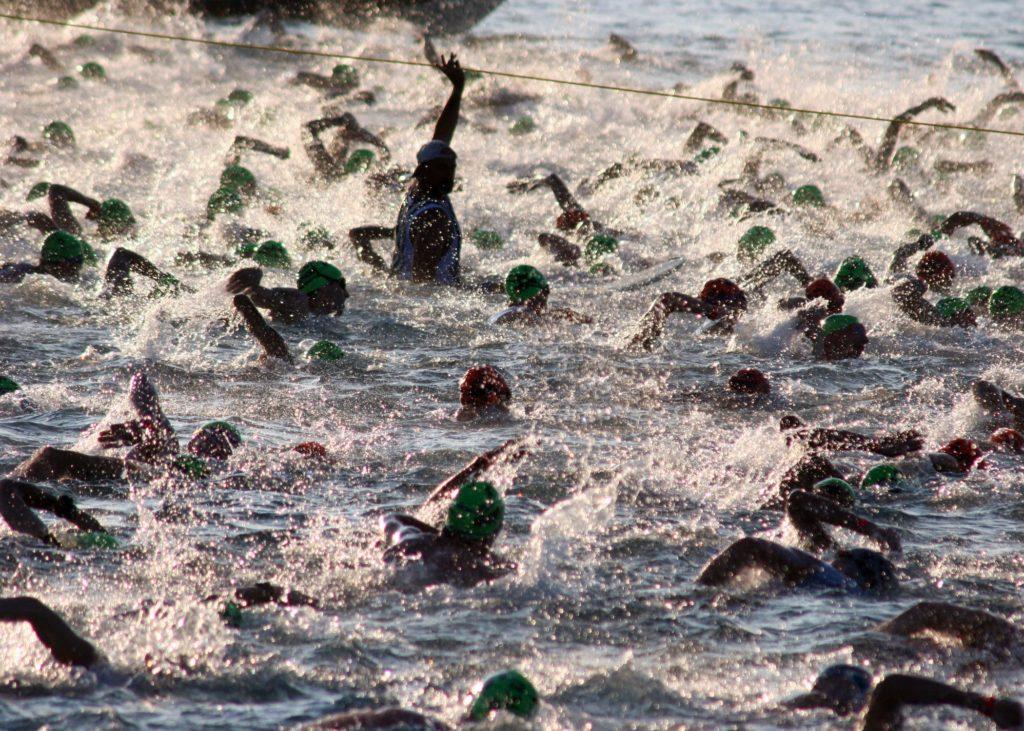 If it was possible, I'd probably say that nobody wins. But eventually someone must win right? And it's not my call anyways…
In such circumstances, who would the winner be? How can the judges choose who's the best, when nobody is really the best?
The Judges Assessment Criteria
Normally judges would highly look at startups which demonstrate proven track record. For instance, if you raised funding from a known VC, that would go a long way. In contrast, if you received funding from the chief-scientist (innovation authority), don't expect to be looked highly upon…
If you are already in sales to your target market, the judges will sure take a note of that.
Alternatively, perhaps you have a large base of followers? Or maybe you just won a startup competition previously? That would sure grant you you few points as well…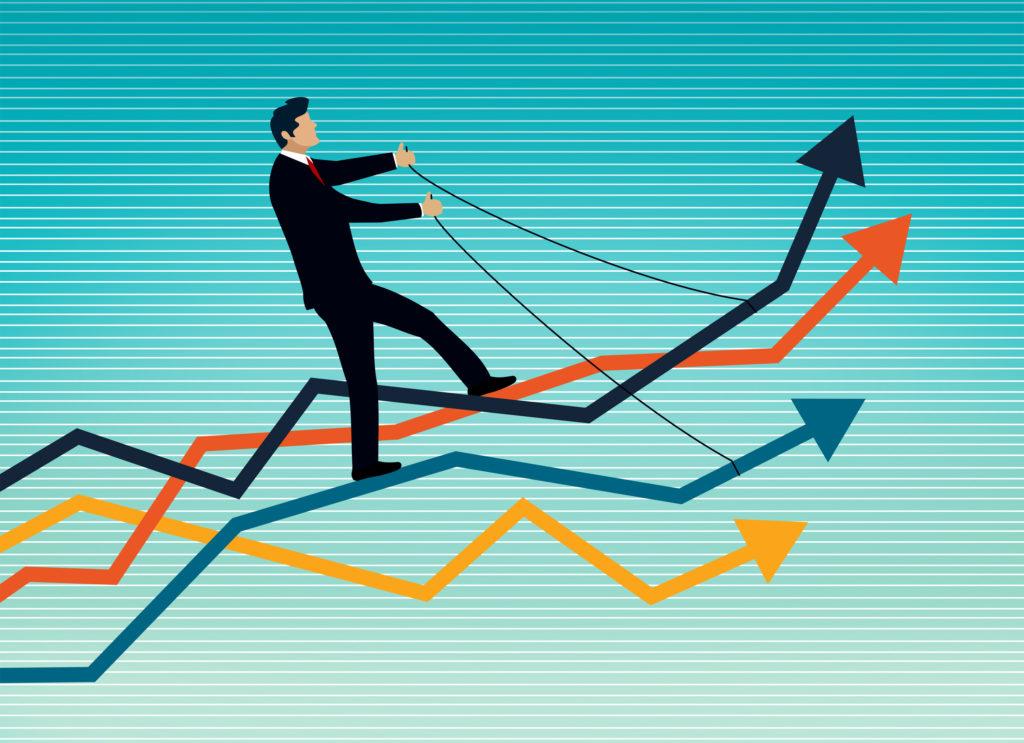 But what if you do not have any of those achievements in your bag? Are you doomed to fail? Absolutely not! We are here for exactly that, to pull more tricks out of our bag…
Photo #1 – Airplane
Going back to that competition… One of the startups, which was not impressive at all, suddenly surprised with an unexpected slide. The slide was rather a photo of the entire startup's team. They were quite many, about 10 people. They were all having good energy, as they stood under a large airplane, in what appeared to be an international airport.
As a side note, I'd mention that airplane does relate to that startup.
In my opinion, that slide was the only reason they won. Seriously! This was not a trivial photo. Rather, it created a powerful sense of success. It demonstrated that they have a large team (for a young startup). It indicated that they received funding. But moreover, it was conveying a sense of success. That photo generated a noticeable psychological effect.
Ok, we got it: a photo with an airplane creates a powerful effect. But… What if you cannot afford a photo under an airplane? What if you do not even have such a large team? Perhaps even if you could have such a photo, it would serve no purpose. So what else could you do?
Photo #2 – Live Presentation
You are an expert of your niche, right? Then you should be able to get yourself on stage. Go ahead, present in a meetup or a conference or wherever. Have it recorded. Have photos taken. Make sure it looks right in the eye of the camera. Then select the best photo, add it to your deck, and… Let it speak for itself!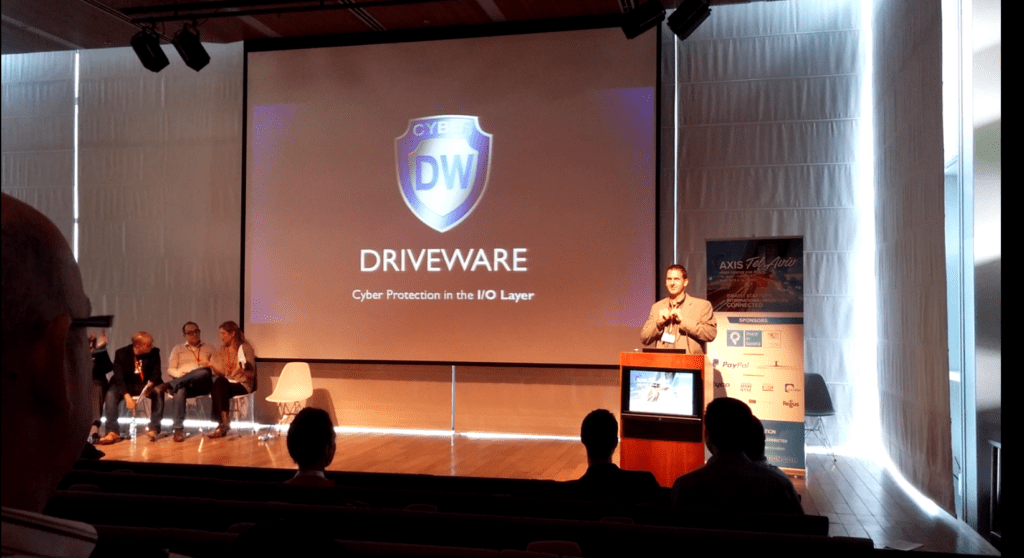 Photo #3 – Screenshot from an Article
Do you think you could arrange a review of your startup, published in a blog or a magazine? If yes, that would be great!
Why would anybody write about you, you may wonder… Well, for starters, you are a startup. Thus you might be doing something unique and innovative. Something which is news-worthy…
Back in 2016, a new ransomware by the name of Petya attacked worldwide. Cyber DriveWare was the only company to block it, and in real time! That got us some media coverage.
It is ok if you can't reach a blogger or a journalist who'd review your startup. In such a case, would you consider paying for such a service? If yes, feel free to contact Startups Israel. Perhaps we can arrange to review you.
In the bottom line: have an review of your startup published. Then, make sure to present it in your presentation.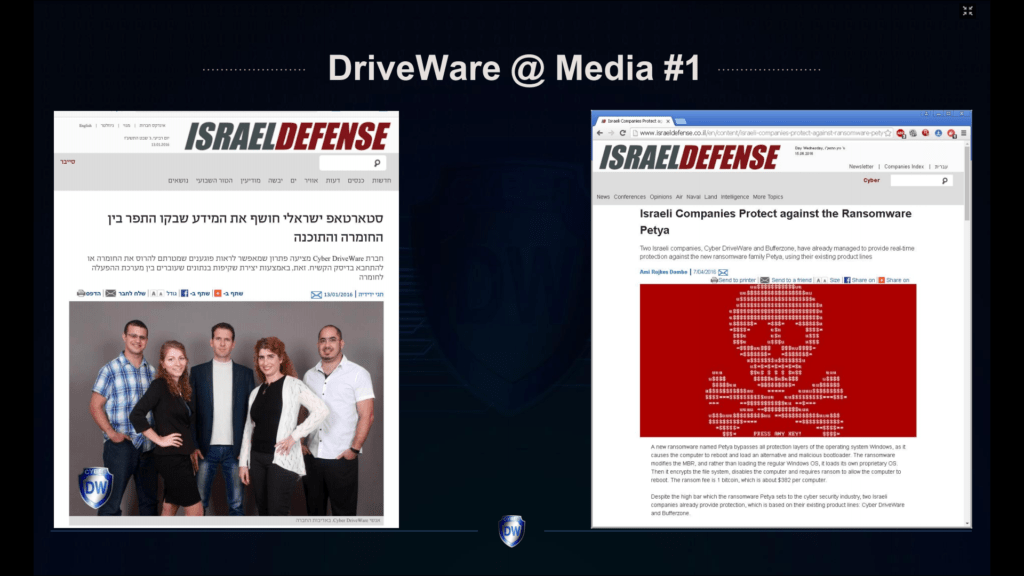 Photo #4 – Photo of You Presenting
If you give a talk in a high-profile setting, then you must be someone. Most likely, a specialist, Right? This is the message you wish to covey, when you add such a photo to your deck.
In my opinion, it's better if you present your startup rather than anything else. But perhaps for you it works better to present something else. Make sure, however, that the topic you talk about relates to your startup. Otherwise it is kind of pointless…
Let's assume that your startup is in cyber security. If you share a photo from your talk re: growing lettuce throughout a climate change… That just won't lead to the impact you desire…
But in the contrary, if you are in cyber security, and you happen to present at Black Hat, that would go a long way!
At a time, I probably added the following scan to my deck. Being a speaker at TED speaks for itself…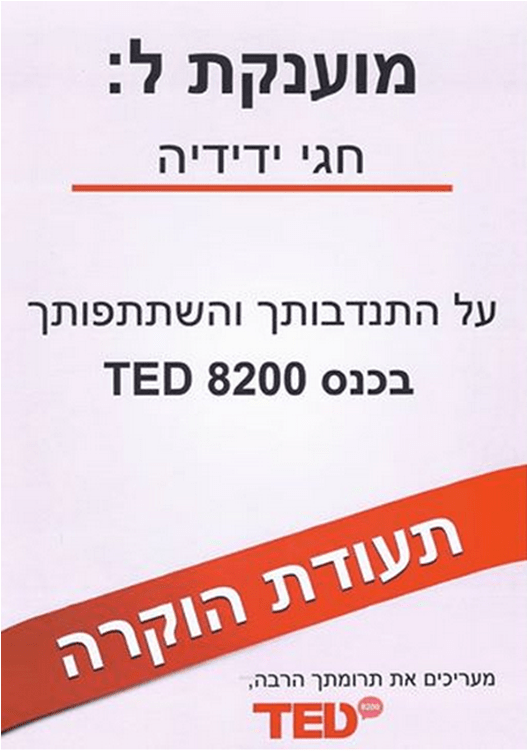 Recommendation Letters, TV Interviews, Certifications…
Ok, you got the point… Just add to the deck whatever photo or image which works for you. The goal is to convey a message. To create a sense of traction or success. To engage with the viewer in an emotional level.
If you happen to be interviewed in the TV, take a snapshot from there. If you have a reference letter from a business partner or an end-user, that would make an impression as well.
In my case, I am also a mentor in several startup accelerators. Thus I could use a certificate of recognition from there. Being a mentor indicates that I should be able to lead a startup. So it makes sense…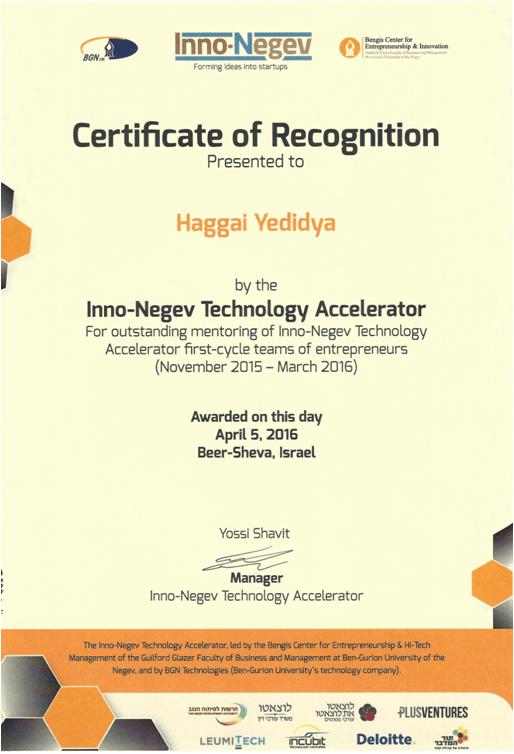 How to Differentiate Your Startup with Photos – Summary
Powerful gimmicks could wear many faces. Business card, and image , a drawing o a photo are all an option.
Here are Photos Which Could be Used in your Deck
Photo of you giving a talk in a conference
Photo of you mentoring a team of professionals
Screenshot from a TV or radio interview
Certificate of recognition
Screenshot of a publications about your startup
Photo of your team or product in an engaging setting
Photo from the moments of winning a startup competition
If a photo is unclear at first sight, or it does not speak for itself, that may be ok. Make sure you can share the photo's story within a brief moment. Then validate it conveys the desired message.
Take for example the photo below. While it is unclear what is it about, it does trigger an emotion. I'd feel fine presenting it, for as long as I've rehearsed my storytelling skill…
Gimmick #3: Toilet Paper Prop!?
Do you remember the Australian startup I mentioned earlier in this series of articles (see "what is a sexy startup")?
The startup created toilet paper with ads and stories printed on it. It's meant to be used in the bathroom of public venues such as bars or restaurants.
Do you remember how the presenter brought a roll of paper on stage, and gave it to us (the judges)…?
Yes, that's the idea. Use a prop. If it's a physical product, that's great. Make an impact. Stand out. And yes, you probably could give a symbolic gift to the judges as well.
In Conclusion
In this article we discussed using gimmicks, to stand out and win startup competitions. We looked at variety of opportunities, such as photos, props, business cards, certifications, etc. Those would help you stand out or be more memorable.
Gimmicks such as photos or props could help you:
Create a sense of traction and success
Convey the message that you are an expert
Move the judges, reach their hearts
Say much without words…
Be memorable!
Be creative. Find and leverage your own thing. Perhaps you can even do an all-in-one thing. The photo below illustrates what do I mean. Brainstorm, try A/B testing. Eventually you'd find what feels for you like the right fit.
Then capitalize on it. Don't be afraid to stand out. After all, you are trying to be No. 1…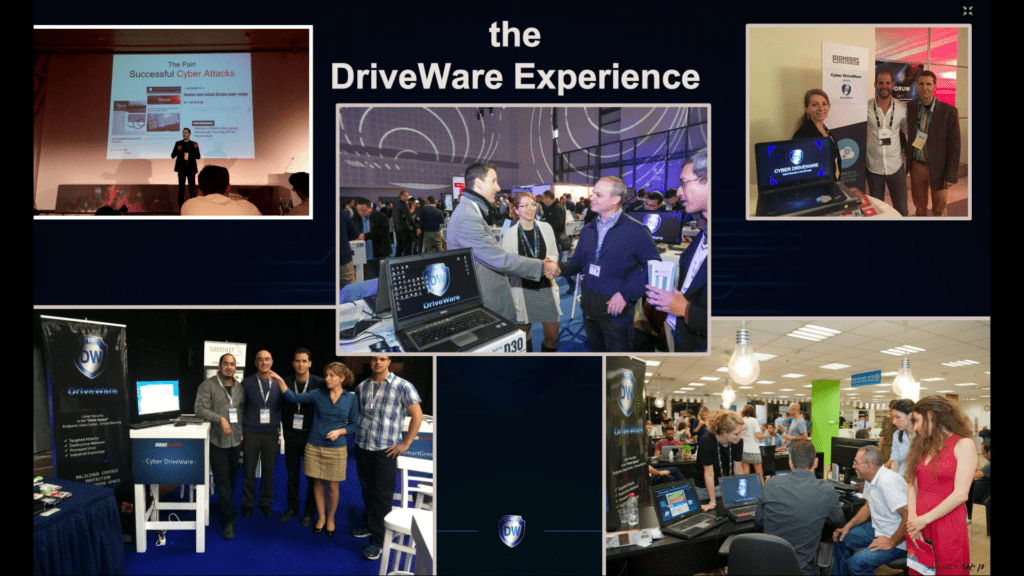 The one rule is: make sure that whatever the photo or gimmick are, they are of relevancy to your startup.
Even if at first sight the relevancy is unclear, it's ok. You are presenting live, right? Share your story. People would like it. Just make sure to tell it in an engaging and brief manner. Make sure to master this art before storytelling on stage…
If you wish to schedule online mentoring sessions with us, you are welcome to contact us.
Either way, you are ready to win. Brainstorm, rehearse, and master the art of winning competitions!
Good Luck!