Why Download YouTube Videos?
In 2020 we witnessed a vastly growing trend: more and more content is being removed from the Internet.
Accounts, videos and posts are being blocked on regular basis. It appears that platforms including YouTube, Facebook and Twitter collaborate in order to prevent certain types of content from being published, or becoming viral.
For this and other reasons, you may like to download YouTube videos locally to your computer (or to your private cloud, etc.).
How to Download YouTube Videos
The steps required to download YouTube videos are:
Obtain the URL of the YouTube Video you wish to download
Go to a YouTube downloader site / web application
Enter the Video URL
Configure the app, e.g. select resolution, file format, etc.
Download the file locally
Step #1: Obtain the YouTube Video URL
Go to YouTube.com and navigate to the video you wish to download
Hover with your mouse on top of the video
Right-Click and select Copy video URL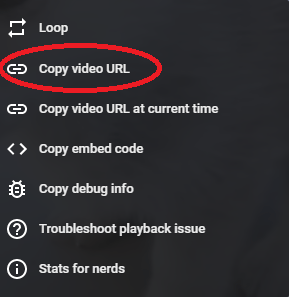 Step #2: Download the YouTube Video with Y2Mate
Go to Y2Mate
Enter the video URL in the URL box
Optional: if nothing happens, click Start
Click Download next to the desired video resolution (e.g. 1080p)
A popup window will appear. Click Download .mp4 (again)
The file shall start downloading within the moment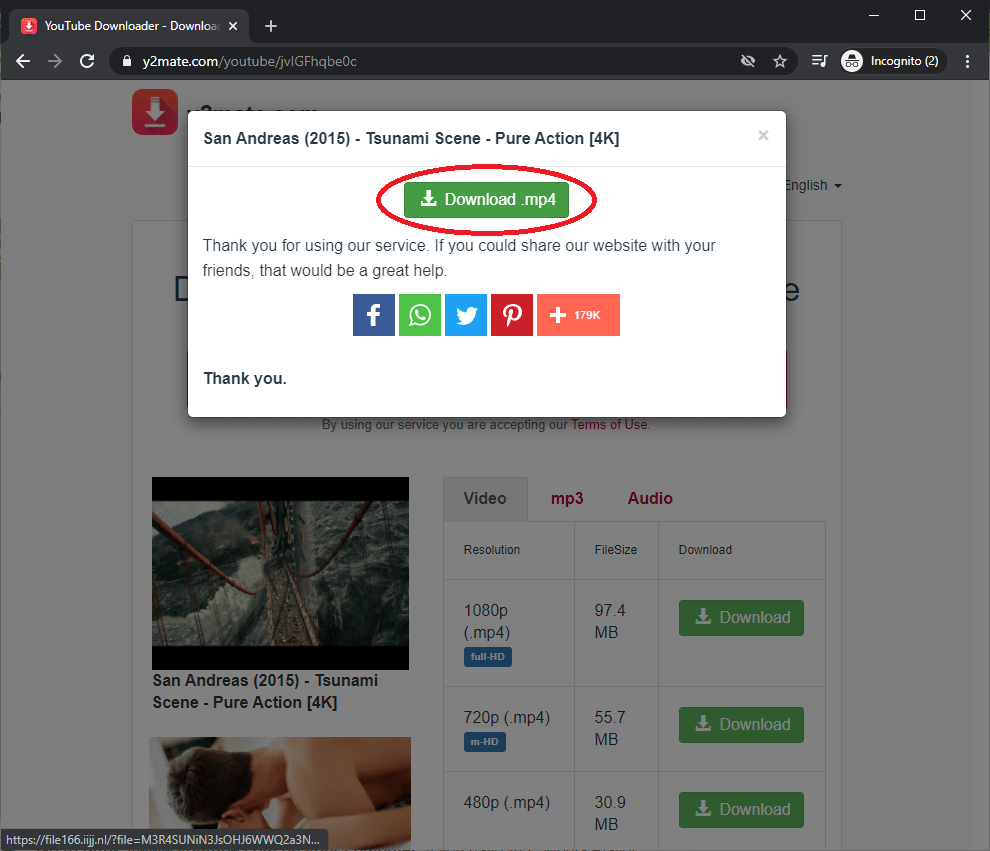 Soon we will add an additional method for downloading TouTube video, using VLC media player .
Thank You 🙂